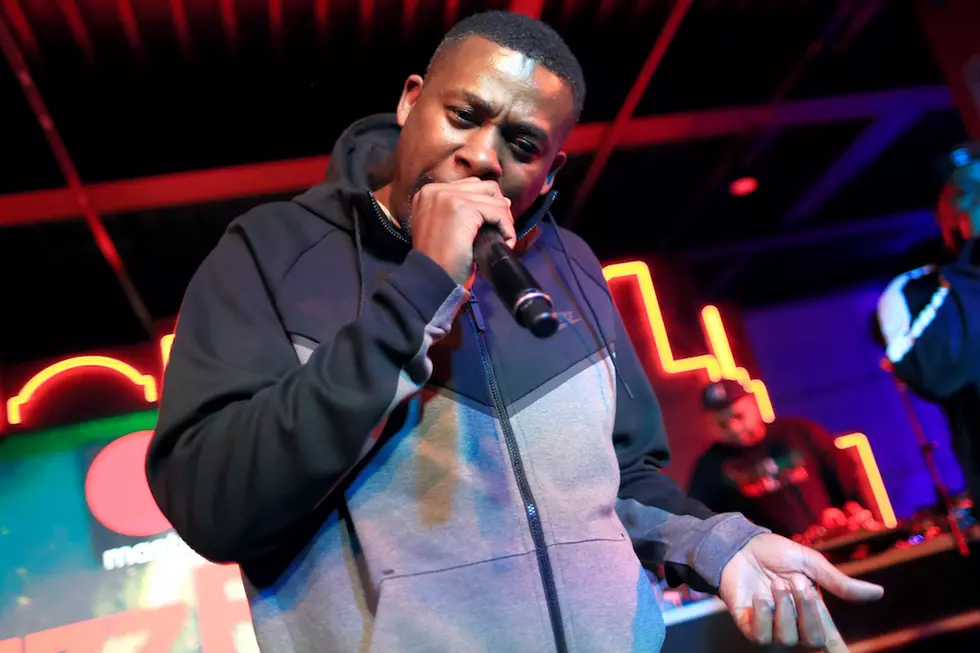 GZA Says Today's Rap Music Is 'Nowhere Near a Golden, Sliver or Bronze Age'
Christopher Polk, Getty Images
Pete Rock is not the only elder statesman in hip-hop who frowns at today's rap music. Wu-Tang Clan lyricist GZA is not impressed with some of the current rhymers who are making waves in the music industry.
In an interview with the Miami New Times, GZA was asked if today's rap music was in its golden age. He response was an emphatic no. "Nowhere near. It's not even the silver or the bronze age," he said.
GZA contends that so-called "Golden Age" of hip-hop happened decades ago, when he and the Wu-Tang Clan made waves in the early '90s. But don't call him hater.
The "Shadowboxin'" rapper feels that hip-hop will continued to evolve and hopefully produced more skillful MCs in the future.
"Now musically, [hip-hop] will forever continue to change," he said. "I'm not knocking producers or the artists nowadays. Some of the stuff sounds good and some doesn't, but it's just my opinion. But I think, lyrically, there's been a regression."
GZA also talked about the growing violence in hip-hop. With the recent deaths of XXXTentacion and Pittsburgh rapper Jimmy Wopo, it's become a major issue within the hip-hop community.
"Hopefully, it'll cease to exist at some point," said GZA. "Hip-hop didn't start like that; it was totally the opposite of how hip-hop started, [which was] to stop violence. It's crazy."
"Of course it has the potential to escalate," he added. "It's a fire. And what happens with fires? Either you put them out or they spread."
You can read GZA's interview in its entirety at miaminewtimes.
50 Greatest East Coast Hip-Hop Albums of the 1990s