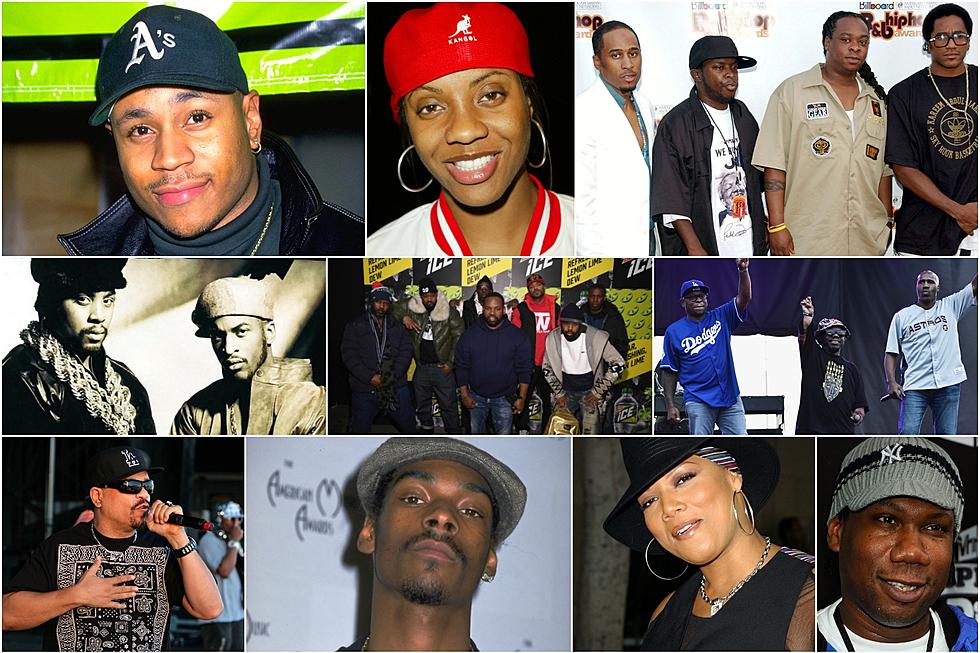 10 Worst Rock & Roll Hall of Fame Rap Snubs
Getty Images / MCA Records
The Rock and Roll Hall of Fame has been slow to acknowledge the contributions made by hip-hop acts. We're taking a look at the 10 worst rap snubs in the history of the Hall of Fame.
According to the Hall's rules, an artist can be inducted 25 years after the release of his/her/their first recording. Using the Sugarhill Gang's 1979 single "Rapper's Delight" as a measure, hip-hop acts have been eligible since 2004. But it wasn't until 2007, when they opened their doors to Grandmaster Flash & the Furious Five. Since then, Run-DMC, 2Pac, the Beastie Boys, Public Enemy and N.W.A. have been inducted (though not without its share of controversy over whether hip-hop acts should even be considered).
But, in line with most awards institutions, there've also been some notable snubs, the most obvious being LL Cool J.  He's been eligible since 2009 -- the same year that Run-DMC made it -- but didn't even get nominated until 2013. He'd also been on the shortlist in 2016 and 2017 to no avail. The Kennedy Center honored him in 2017, making him the first rapper to earn the distinction, but the Hall has been slow-going in acknowledging LL's impact, although he has been nominated again in 2018.
Or how about Eric B. & Rakim, who arguably laid the blueprint for modern day lyricism? Or MC Lyte, who was the first female to ever release a solo rap album and remains one of the greatest lyricists of all-time? Or how about Snoop Dogg, whose lengthy career—which shows no signs of stopping—has been accomplished by only a few, regardless of genre?
From those acts to Queen Latifah, the Geto Boys and more, these are the worst Rock and Roll Hall of Fame hip-hop snubs ever.