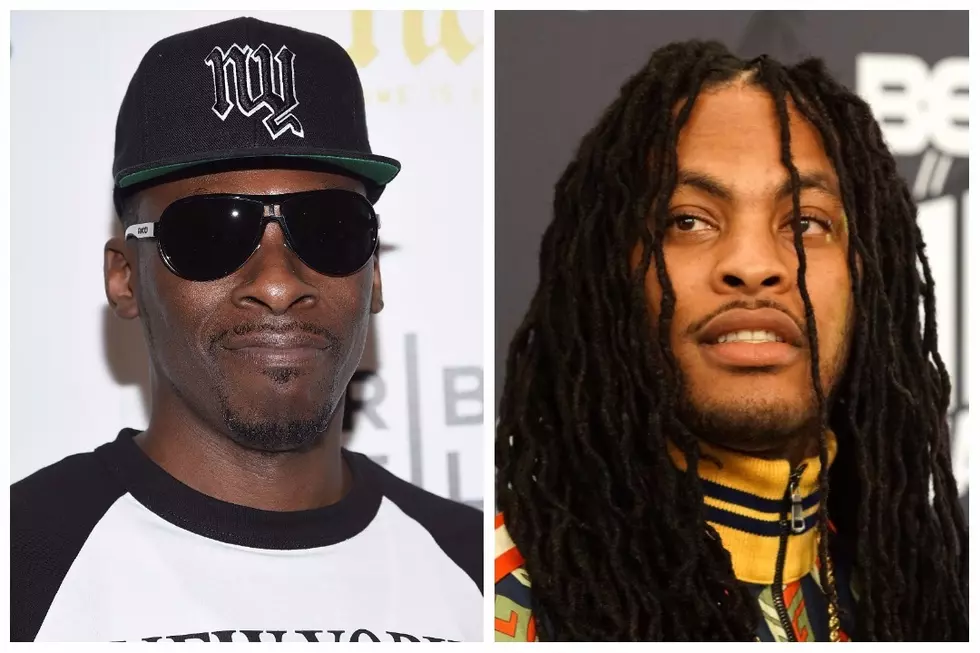 Pete Rock Slams Waka Flocka After JAY-Z and Nas Comment: 'That's Corny, Bro'
Dimitrios Kambouris/Bennett Raglin, Getty Images
"That's not our generation's fault—that's the older generation's for not informing us and keeping us up to date. It's a lot of shit I be seeing the older generation [say] 'This ain't hip-hop' 'Y'all niggas killin' hip-hop.' But y'all niggas ain't save it! Y'all was supposed to save it!"
When asked who he was referring to, Waka said, "All these old niggas that's poppin' like they legends. Fuck it—Imma go right at your jugular. Cuz y'all at my generation. Nigga, I feel like I'm the Jay, the Nas, of my generation. Fuck it. I can't rap better, but my credibility in my generation is just as good as you was in your generation. But it's y'all's job to keep us up. If we gettin' fucked by labels, y'all let us get fucked. Because y'all was doing it before us. Just like we drinking henny and puttin' money in our ears, y'all was doing that! Y'all had pistols in the videos and all that. Stop acting like niggas wasn't doing that. But it's y'all fault for not holding them labels down and signing us and keeping the Black community happy. It's a way to be mad, though. Don't think I'm siding with nobody."
Producer Pete Rock seemed to take exception to Waka's rant. Rock responded via a lengthy Instagram post with a photo of Waka.
"Im gonna defend my older heads and tell you your(sic) not equal," Rock wrote in the caption. "Be as disrespectful as you want. Your not doing what we did,havent accomplished what we accomplished. Our generation didnt experiment with pills or syrup or anything synthetic. Its already written in history."
While chastising Waka, Rock seemed to also try to soften the brunt of his words.
"Lets see how long you can last in this business doing what you doing. You been quiet until you startED running your mouth about old school niccas. Thats corny bro. Just make better music and spit like an MC. Yeah yall different but nothing of what nas krs kane jay z or any official rapper has ever taught you. We saying something about your generation cuz your simply not making heart & soul felt music young nicca! The old head rant is corny. Old heads are special and i just think yall cant do what we did. ‍♂️ Salute! @wakaflocka"
Upon seeing the message, Waka Flocka lashed out at Pete Rock via Twitter.
"Damn P this post was lame and uncalled for," he tweeted. "I should slap the shit outta you."
You can check out Waka's initial statement below and read Pete Rock's full iG post above this story.