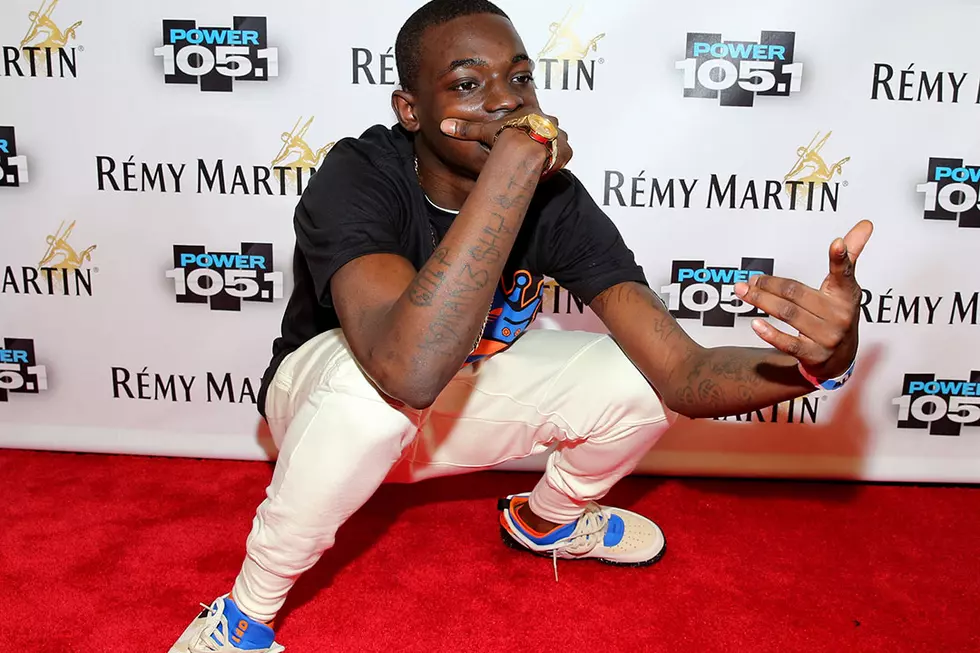 Bobby Shmurda Affiliate's Body Washes Up in 'Cement Shoes' in Brooklyn
Neilson Barnard, Getty Images
While Bobby Shmurda is dealing with his own legal problems, one of his affiliated crew members was discovered washed up in "cement shoes" in Brooklyn, N.Y., on Monday morning (May 2).
According to DNAinfo New York, the dead body that was washed up on Manhattan Beach was reportedly affiliated with Shmurda's G Stone Crips Crew.
Peter Martinez was found wrapped in plastic bags with duct tape on his face and 100 pounds of cement covering his feet, according to police sources. Authorities believe that Martinez's murderers put his feet in a bucket and then poured cement in. However, police say that they "botched" the job because air got in the bucket, which caused the body to float to the surface of the water.
Police were able to identified Martinez through a large tattoo of the Virgin Mary on his back. The 28-year-old victim also had a tattoo of an 8-ball, said the source.
Apparently, Martinez, who has a pregnant girlfriend, owed someone money and was missing for three weeks. Police have no suspects at this time as the investigation is still ongoing.
This is certainly a grisly crime and will definitely weigh heavy on Shmurda's mind as he continues to fight to get his out of his legal predicament.
10 Rappers Who Have Killed People