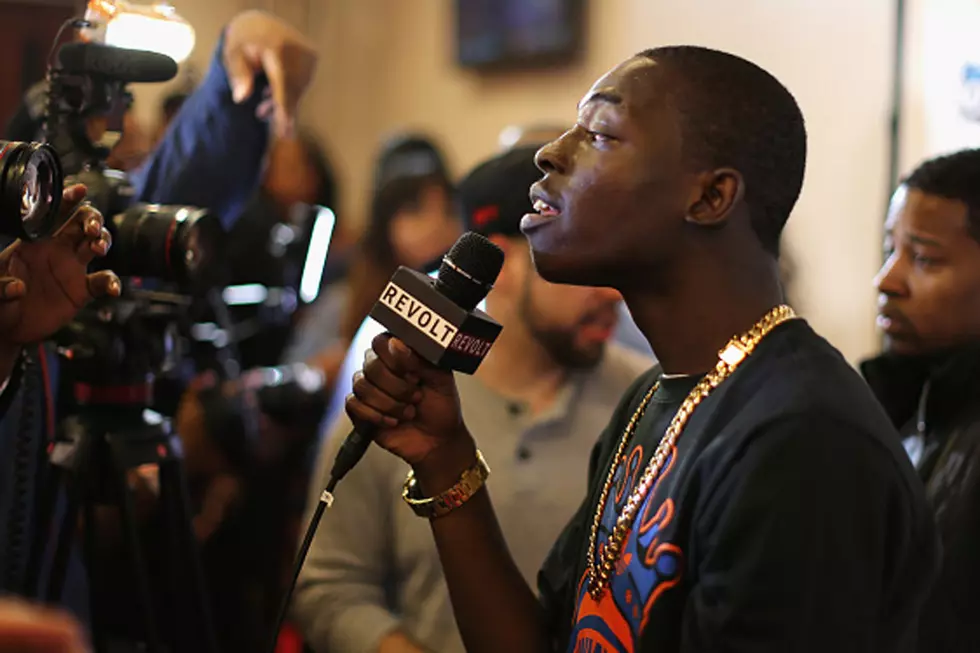 Bobby Shmurda Formally Sentenced to Seven Years in State Prison
Neilson Barnard, Getty Images
After being in legal limbo since 2014, Bobby Shmurda was formally sentenced to seven years in a state prison on Wednesday (Oct.19), according to various reports.
Last month, the 22-year-old accepted a plea deal after being charged with conspiracy to commit murder and other serious charges. At that time, he was facing a 25-year to life sentence, as was his co-defendant and GS9 partner Rowdy Rebel.
According to NBC News 4, Shmurda told the judge that he wanted to withdraw his plea, but his request was denied. "I was forced to take this plea," he said in court. "I do not want to take this plea."
Several weeks ago, Bobby said he was initially offered a five year plea bargain but decided not to take it when he learned Rowdy was offered a 12-year deal.
"I did it for Rowdy," he told Complex. "They offered me five and offered Rowdy 12. They said the only way they'll give him seven is if I took seven too, so you know, I had to take one for the dawgs."
Despite Bobby dodging a 25-year sentence, most would probably say that seven years behind bars is still a very long time, which may be why he changed his mind about the deal. Fortunately for the New York rhymer, he could be home sooner than later, based on time served and avoiding trouble while being locked up.
"His sentence of seven years, with credit for 2 years already served and good time credit will hopefully permit him to be home in 3 1/2 years and resume his remarkable career," said Shmurda's lawyer Alex Spiro. "This plea also covers a separate Bronx incident."
10 Most Shocking Arrests in Hip-Hop