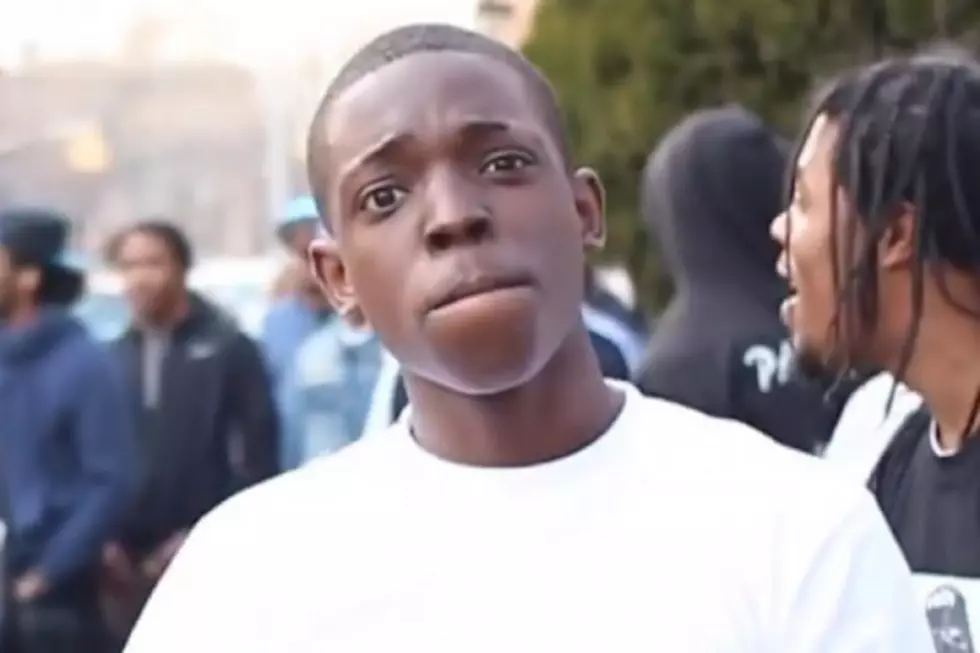 Bobby Shmurda Accepts Plea Deal; Rapper to Serve 7 Years in Prison
YouTube
Ackquille Pollard, also known as rapper Bobby Shmurda, pleaded guilty to conspiracy charges today (Sept. 9) and will be going to prison for seven years. Pollard was set to stand trial on conspiracy and weapons charges in Manhattan Supreme Court . He pleaded guilty to one count of conspiracy and one count of criminal possession of a weapon.
Pollard was arrested back on June 3, 2014 for a gun that was found at an associates Brooklyn apartment, which he'd told police was for a rap video. He noentheless pleaded guilty to possessing a loaded gun with intent to use it "unlawfully against another."
Bobby Shmurda's co-defendants could be heard discussing the deal with their lawyers in court. After a little less than a half-hour, Chad Marshall, 24, and Nicholas McCoy, 21, agreed to the terms. A fourth defendant, 23-year old Santino Broderick, was facing more charges and was offered a 15 year deal. "Fifteen? Dang," he reportedly told his lawyer. "My life is over." He refused the deal and decided to stand trial.
Bobby Shmurda became a rap phenom in 2014 with the release of his viral hit "Hot N----" and his trademark "Schmoney Dance" became a sensation. He released his debut EP "Shmurda She Wrote" in November of 2014, just as his legal woes intensified. He and members of GS9, which he'd maintained was a rap group and collective of neighborhood friends, were arrested that December after what was described as part of a long-term sting operation conducted by the NYPD.
The New York Daily News reports that following his seven year sentence, Shmurda will be on probation for five years, according to the terms of the plea agreement worked out with the Special Narcotics Prosecutor's office.
10 Most Shocking Arrests in Hip-Hop