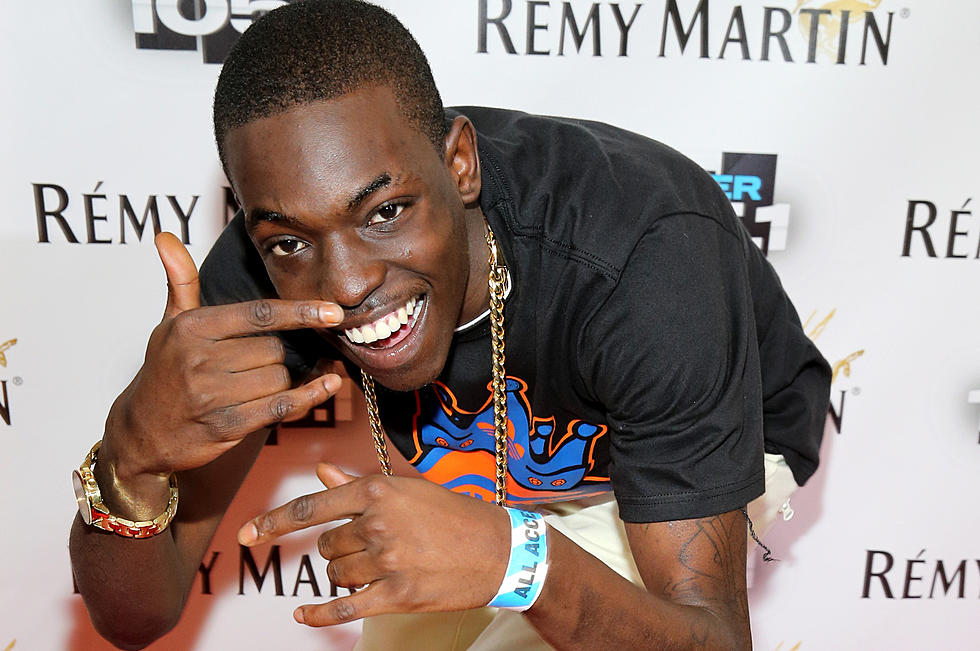 Bobby Shmurda and Rowdy Rebel Speak on Their Plea Deal: 'It Ain't Over for Us'
Neilson Barnard, Getty Images
In an interview with Complex, Bobby Shmurda is speaking out for the first time since taking a plea deal with the NYPD. The rapper to a plea deal, and will now serve seven years for conspiracy gun and drug charges.
After bursting onto the rap scene in 2014 with his single, "Hot N---," it seemed as though there was nowhere for the young rapper to go but up. But after catching a case, his record label Epic, wouldn't cough up legal fees and it seemed as though he was doomed, that is until the plea deal surfaced.
In the interview, Bobby talks about how he took the deal mostly for his homie, rapper Rowdy Rebel, who also had a breakout hit in 2014, "Computers."
"I did it for Rowdy," Bobby said of the plea deal. "They offered me five and offered Rowdy 12. They said the only way they'll give him seven is if I took seven too. So, you know, I had to take one for the dawgs."
He went on to say that the judge wasn't "playing fair."
"He was letting a lot of stuff into court that wasn't supposed to be," the rapper said in the interview. "The only witnesses the DA had against us were lying cops. We had detectives lying, saying they seen us with guns in our hands, but when everything came back there was no DNA, no fingerprints, no nothing. My lawyer told me we don't want to go to court in Manhattan with these white people because they're going to be looking at me, a little black kid. Who are they going to believe, the word of this black kid talking about shooting shit up or the word of white officers? A jury is going to believe cops all day. We're black kids, these are white people with badges."
In the end though, Bobby and Rowdy both say they're staying focused and positive despite the circumstances. Rowdy also said that they have new music on the horizon.
"Basically right now, we get our minds right, our bodies right, our souls right," Rowdy said. "We're putting together a couple of mixtapes for the streets to stay relevant. Me and Bobby have one called The Last of the Real, it's going to be like 11 songs."
They also have other artists they're working with.
"I'm going to drop Shmoney Keep Calling Pt. 2 soon," Rowdy said. "Apart from that, we've got a couple new artists, some friends that we're going to promote while we in here, that have a couple songs out there. My boy Chase Hound, who's currently locked up, but he'll be home by April. My little brother Fetty Luciano, he's currently locked up, but he'll be home in like 10 months. Right now we're just staying positive. It ain't over; we'll be out in like three-and-a-half. We don't want anyone giving up hope on us."
Read the full interview with Complex here.
10 Most Shocking Arrests in Hip-Hop