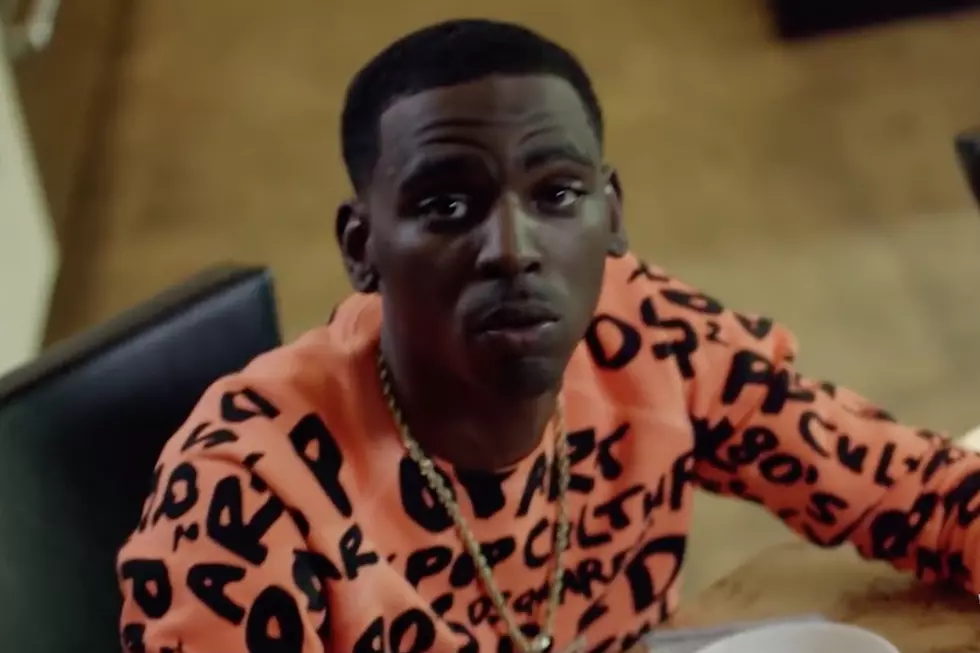 Young Dolph Is Mentoring a Delinquent Youth and It's Hilarious [PHOTOS]
YouTube
Rapper Young Dolph is paying it forward -- or at least a judge may be forcing him to.
In a series of Instagram posts, Dolph said a judge ordered him to watch after a troubled kid instead of paying a fine or serving probation.
"Went to court and da judge ordered for me to take this little kid in my custody for 24hrs..... His mom said he been skippin school and stealing n s---," reads the caption of a photo featuring Dolph and a young white kid.
We are dumbfounded that Dolph is lighting a spliff in front of him. We don't think the judge will approve of that.
But as if the situation wasn't hilarious enough, when the two get back to Dolph's modest home filled with sunlight, plants and comfy couches, the kid was wondering about Dolph's "other" home. The question was met with a quick retort by Dolph.
"Why dis little bad muddaf*#er jus tell me 'this house is cool but let's go to the other one' ME: 'what other one?' HIM: 'Your traphouse..... Duuuhhhh!' ME: 'Don't make me put dis belt on your little ass'"
Although many rappers rhyme about turning their life into a movie, it seems to have come true for Young Dolph. Although his is more '80s screwball comedy than '90s gangster flick or a high-budgeted Diddy video.
It's still unclear what the rhymer was in court for although he did get arrested last year for violating his probation. Although the 30-year-old rapper may be pulling his fans' legs on this one. Either way, we see a future sitcom out of these.
Check out Young Dolph's Instagram posts above and below.
10 Hip-Hop Trends You Can't Escape