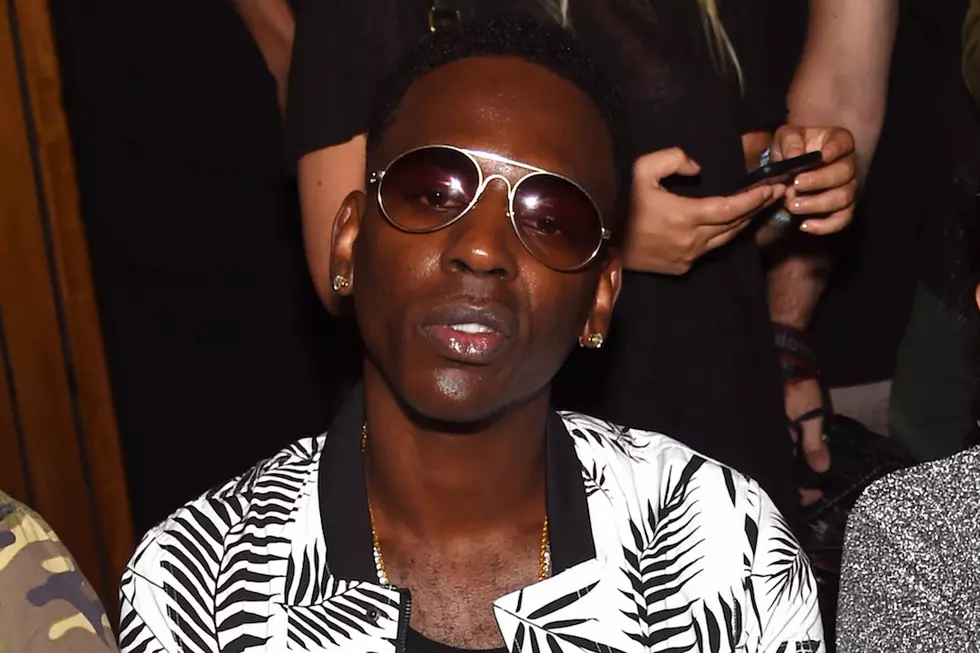 Young Dolph in Critical But Stable Condition After Being Shot
Jamie McCarthy, Getty Images
Young Dolph is in critical but stable condition after being shot in Hollywood yesterday.
The incident occurred following an argument outside of the Loews Hotel with Yo Gotti's crew that turned physical. TMZ says that someone then pulled out a gun and shot Dolph, striking him several times in the torso.
"The two camps had an argument, which escalated to a physical fight," said LAPD Officer Meghan Aguilar. "At one point, Young Dolph was knocked to the ground. And then one of the suspects pulled out a handgun and began shooting at him."
Aguilar says police are looking for three people—two Black men and one Hispanic individual. Shortly after the shooting, police were seen putting a Black man into a cop car.
"We have one individual detained. We're not sure if that was the person who shot Young Dolph," said Aguilar, adding that the person detained may have been involved in the fight outside the hotel.
As previously explained, Dolph and Gotti, both from Memphis, have a tumultuous history. Back in 2014, Dolph declined a record deal from Gotti; and last year, Dolph mentioned the bad blood on Twitter:
"Bra went from bein my #1 fan and wanting to sign me to bein my BIGGEST HATER😂 #Facts"
Shortly thereafter, Dolph announced that his album would be named King of Memphis, in an obvious jab at Gotti's famous moniker. A month later, Blac Youngsta appeared in Dolph's Memphis neighborhood with guns and goons; weeks later he released "Shake Sum," a Dolph diss track. A few months later, Youngsta said things were squashed, however, Dolph released the Gotti diss "Play Wit Yo Bitch" in early 2017. Gotti downplayed the track, but Dolph insisted that Gotti was subliminally dissing him repeatedly in songs. Gotti finally dropped "Don't Beef With Me" in February. Dolph's car was shot up in North Carolina weeks later. In May, Blac Youngsta turned himself into police on weapons charges after the February shooting incident.
25 Rappers Who Have Been Shot