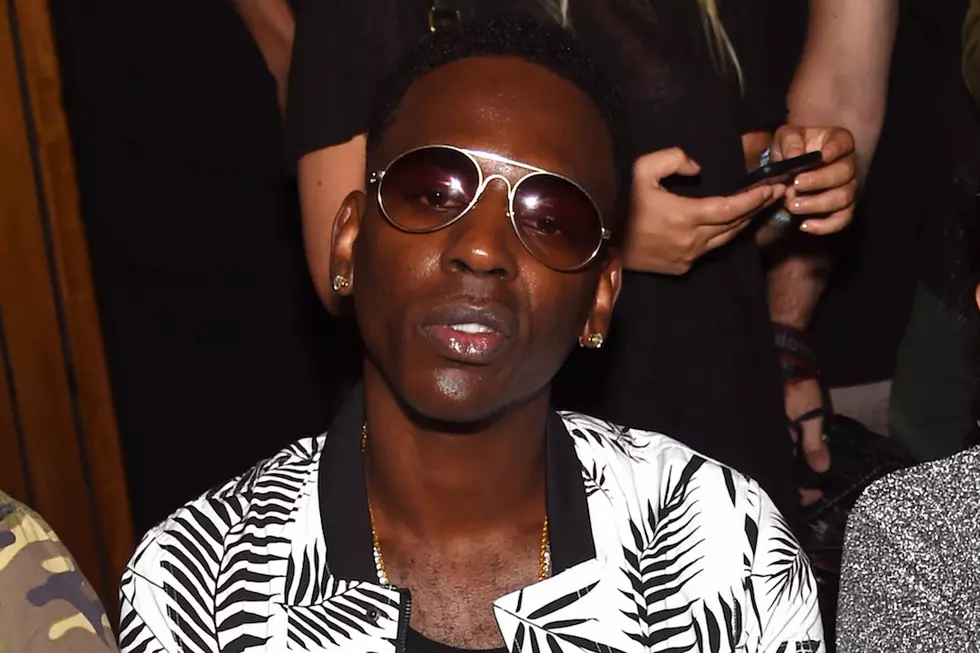 911 Call from Young Dolph's Shooting Released to the Public [LISTEN]
Jamie McCarthy, Getty Images
One week after Young Dolph was shot in Los Angeles, the audio of the 911 call has been released. The audio above, courtesy of TMZ, features an employee of the Shoe Palace store where Dolph ran into after he got shot.
As we previously reported, Dolph got into an altercation with Yo Gotti's crew outside of the Loews Hotel in Los Angeles. During the fight, someone pulled out a gun and shot Dolph in the torso several times. The Memphis rhymer then ran into the Shoe Palace for refuge and was later rushed to the hospital.
The 911 call came from a calm but clearly confused employee inside the sneaker store. "What's our address here," the employee asks a co-worker. He then told the operator that he didn't see the shooting. "I didn't see it. He just came in. I hear ambulances," he said.
Corey McClendon, an associate of Yo Gotti, was arrested in connection to the shooting but was released without any charges, according to FOX13 Memphis. Prosecutors are asking police to conduct additional investigation before a decision is made on whether to file criminal charges.
In addition, Young Dolph also deleted all of his photos on his Instagram page without explanation. Since the shooting, Dolph has remained out of the public eye.
25 Rappers Who Have Been Shot