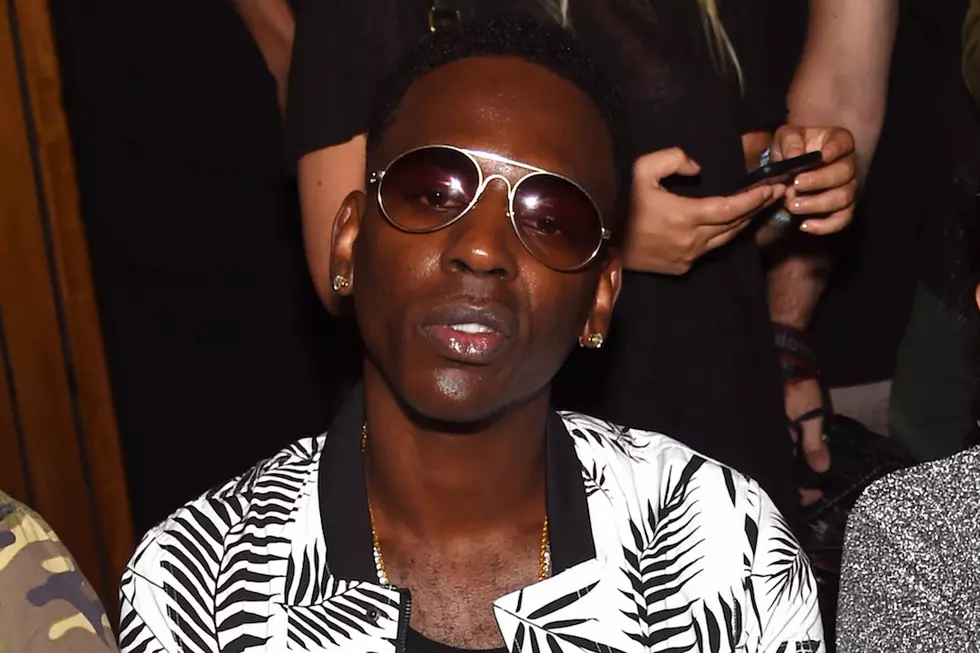 Young Dolph Is Selling 'Bulletproof' Flak Jackets to Promote His New Album
Jamie McCarthy, Getty Images
Before the Memphis spitter's Thinking Out Loud album drops on Friday (Oct. 20), Young Dolph has released some... interesting merchandise.
The rapper has dropped merch that includes a bulletproof flak jacket of all things. But in the item's description it states the jacket isn't actually bulletproof since the MOLLE plates that provide protection are sold separately.
Dolph offered other pieces of merchandise too, like a t-shirt that says "Thinking Out Loud" on the front, hoodies that say "Just Thinkin" and Thinking Out Loud bandannas. The t-shirts will run you $35, the hoodies $50 and the "bulletproof" jacket $85.
It's been almost a month since Dolph was shot in Los Angeles outside The Shoe Palace on Hollywood and Highland. An associate of Yo Gotti, Corey McClendon, has been arrested in connection with the shooting.
Since then, he sent a tweet to let his fans know that all is well. He also dropped a video for the song "Believe Me."
As for his merchandise, you can check out his lookbook here.
Rappers Who Fell Off the Face of the Earth