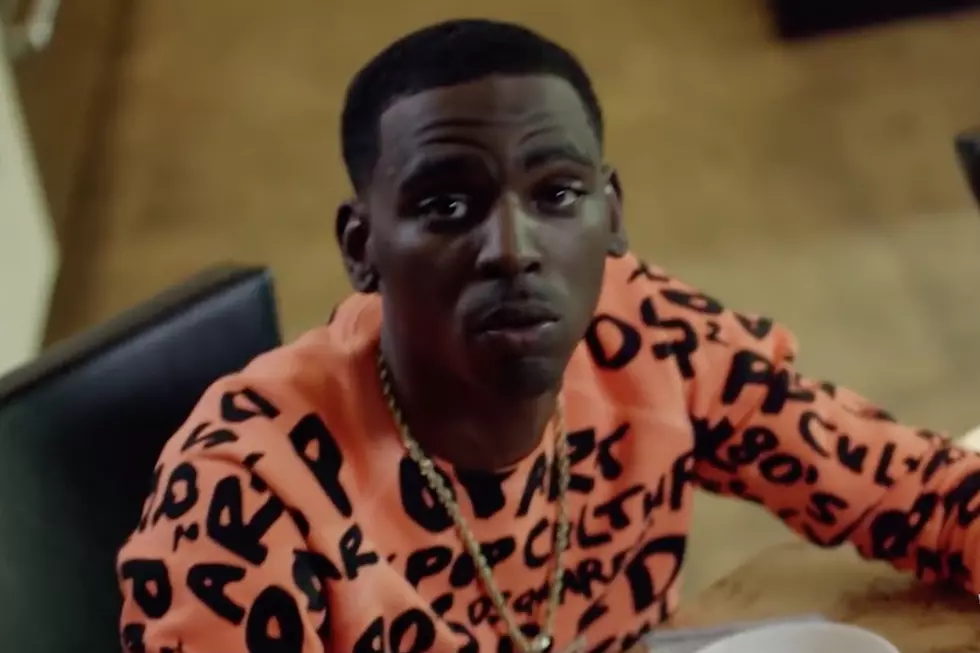 Young Dolph Arrested Before Alabama Show, Puts Promoter on Blast [VIDEO]
YouTube
Rapper Young Dolph is currently entertaining fans on his Go Get the Money tour, but his trek hit a small snag in Montgomery, Ala., on Friday (July 3). Apparently, the Memphis rhymer was arrested before he his scheduled concert performance.
According to HipHopDX, the "Preach" rapper was placed in police custody outside of Club Onyx for allegedly violating his probation. Another man was also handcuffed and questioned.
After his run-in with police, Dolph went on his Instagram account and put the promoter on blast for getting him arrested. The rapper claims the promoter didn't have his performance fee ready so he decline to perform. Then, according to Dolph, the promoter called the police to have him arrested.
In the video above, Dolph, wearing a slew of gold necklaces, explains what happened and ended it with calling the promoter a "p---y." He would later jump on a flight that same night to Nashville where performed another show on Saturday (July 4). Well, at least he did get paid for his troubles.
This isn't Young Dolph's first encounter with the law. The "Pulled Up" rapper has previous arrests for marijuana possession, traffic violations and other offenses.
Hopefully, Dolph can stay out of trouble because his rap career seems to be on the rise.
Watch Young Dolph get arrested below.
10 Rappers' Lowest Career Moments