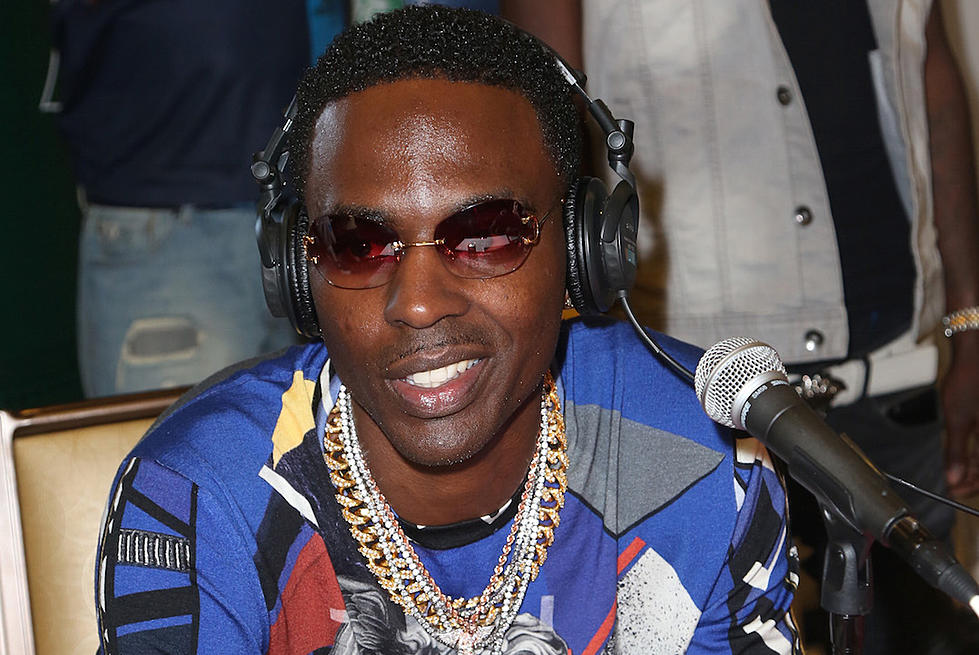 Young Dolph Is Out of the Hospital, Announces 'Thinking Out Loud' Details [VIDEO]
Maury Phillips, Getty Images
After the harrowing events of the past few weeks, Young Dolph seems to be in high spirits. The Memphis rapper was shot in Los Angeles last week, and Thursday (Oct. 12) he left the hospital and let fans know that he's still on his grind.
Posting a video on Instagram of him being wheeled out of the medical facility, Dolph reminded fans that he's got new music dropping in a week.
"New album "THINKING OUT LOUD" droppin 10/20!" Dolph captioned the vid. "Go pre-order it now on iTunes. Its DOLPH!!!🐬🐬🐬🐬😆😆😆🔥🔥🔥🔥"
In the vid, Dolph still sounds defiant, while sporting a sling on his arm.
""We out the muthafuckin' hospital Jack," he says in the video. "Y'all know what time it is. This shit right here don't stop. Legendary shit. Shout out to Pac. Shout out to Eazy-E. Shout out to Biggie. Y'all know what's up man. New album dropping next week."
In September, Dolph was shot in a parking deck outside The Shoe Palace at Hollywood and Highland in Los Angeles. A week afterwards, the Dolph tweeted to let fans know he was on the mend. It was later reported that Corey McClendon, an associate of Yo Gotti, was arrested for the shooting. The 43-year-old was charged with suspicion of attempted murder.
Watch Young Dolph's Video for "100 Shots":
25 Rappers Who Have Been Shot