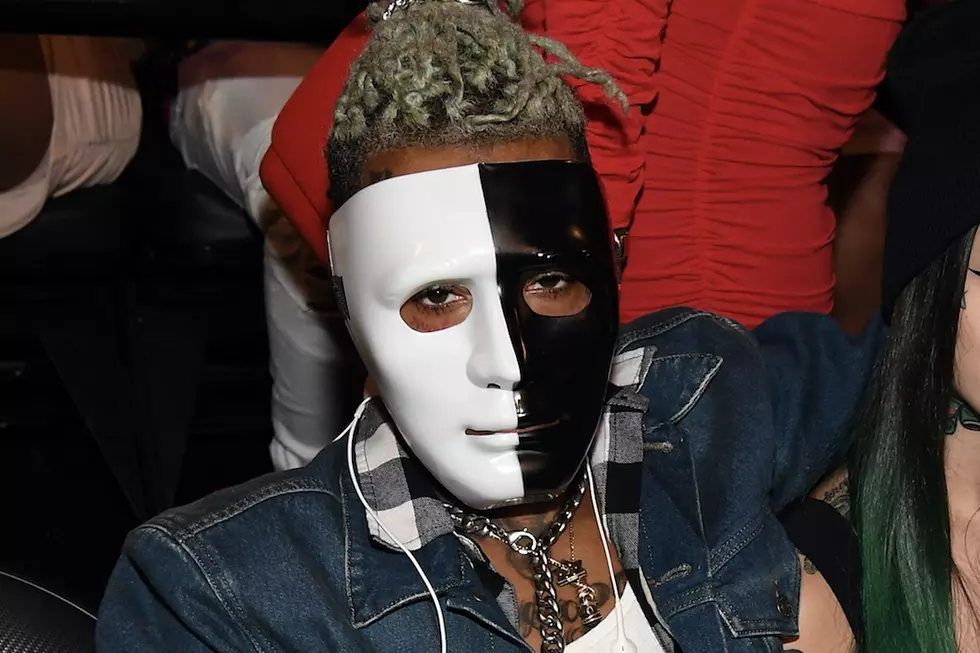 XXXTentacion Brawls With Fan at 2017 Rolling Loud Festival [VIDEO]
Paras Griffin, Getty Images
XXXtentacion was involved in another fight with a fan during his performance at the 2017 Rolling Loud music festival over the weekend.
Footage have surfaced of the Florida rapper performing his song "Look at Me" while crowd surfing the audience. Suddenly, it appears that someone or multiple people attempt to assault him. A fight breaks out and X can be seen punching one fan with his microphone.
X would later released a statement on the incident via his Instagram feed. "I'm just letting everyone know ahead of time that I punched someone in their face today because I was assaulted while I was performing," reads the statement, according to XXL. "So before anybody sees the video and makes an assumption, I'm gonna beat everyone to it and let everyone know. Yo, I ended up punching someone because they punched me in my shit."
That wasn't the only brawl that happened at the Rolling Loud Festival. Bay Area rapper Lil B was jumped by A Boogie With da Hoodie's crew before he was to hit the stage. The brawlers allegedly took the Based God's computer so he couldn't perform his set. Nevertheless, Lil B said that he holds no ill will to A Boogie and hopes to make peace with him.
Hopefully, fighting with fans won't be a common occurrence at XXXtentacion's future concerts.