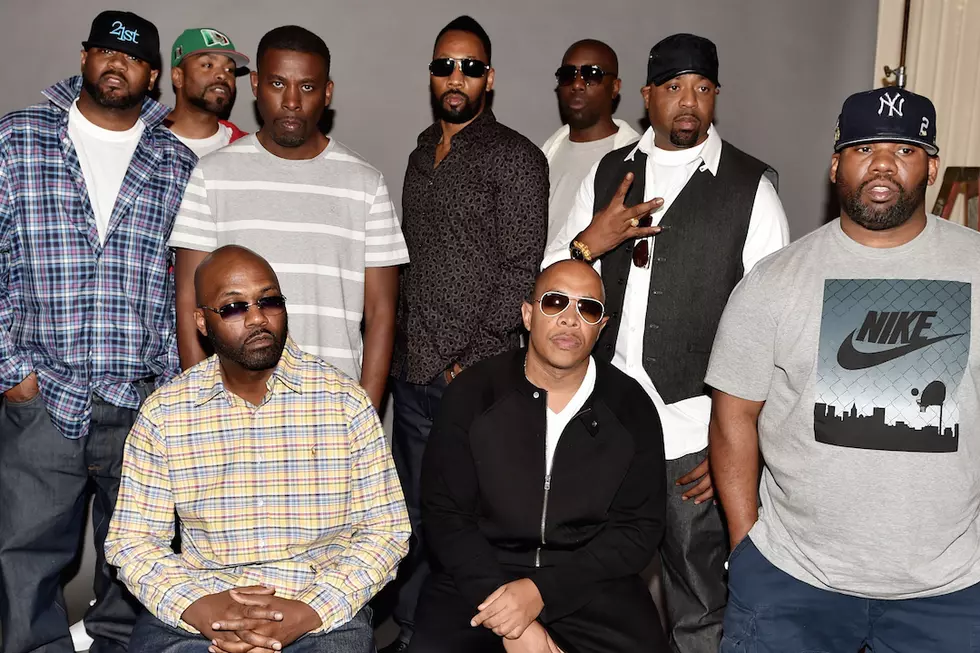 Wu-Tang Clan to Celebrate 25th Anniversary of '36 Chambers' by Headlining 2018 Soundset Festival
Kevin Winter, Getty Images
Wu-Tang Clan will celebrate the 25th anniversary of their classic album, Enter The Wu Tang (36 Chambers) in part by headlining at the 2018 Soundset Festival.
The hip-hop classic, released in November 1993, set a new tempo in hip-hop, giving birth to one of the most celebrated groups of all time, across genre. The album went on to sell 2 million copies in the U.S.  and be dubbed one of the best hip-hop albums ever.
At the end of last year, the group celebrated another milestone—the 20th anniversary of their sophomore1997 album, Wu-Tang Forever. The 18-song LP is the group's highest-selling album to date, with 4 million copies sold. The collection also garnered them a nomination for Best Rap Album for the 1998 Grammy Awards.
Also appearing at the festival will be Tyler, The Creator, Erykah Badu, Migos, Ice T, DJ Jazzy Jeff, Murs, Jaden Smith, Hieroglyphics and more. Basically, this is a pretty diverse line-up that doesn't fail to leave out legendary, pioneering rap acts.
The festival will take place Memorial Day Weekend at the Minnesota State Fairgrounds. Grab tickets here.
Worst To Best: Every JAY-Z Album Ranked