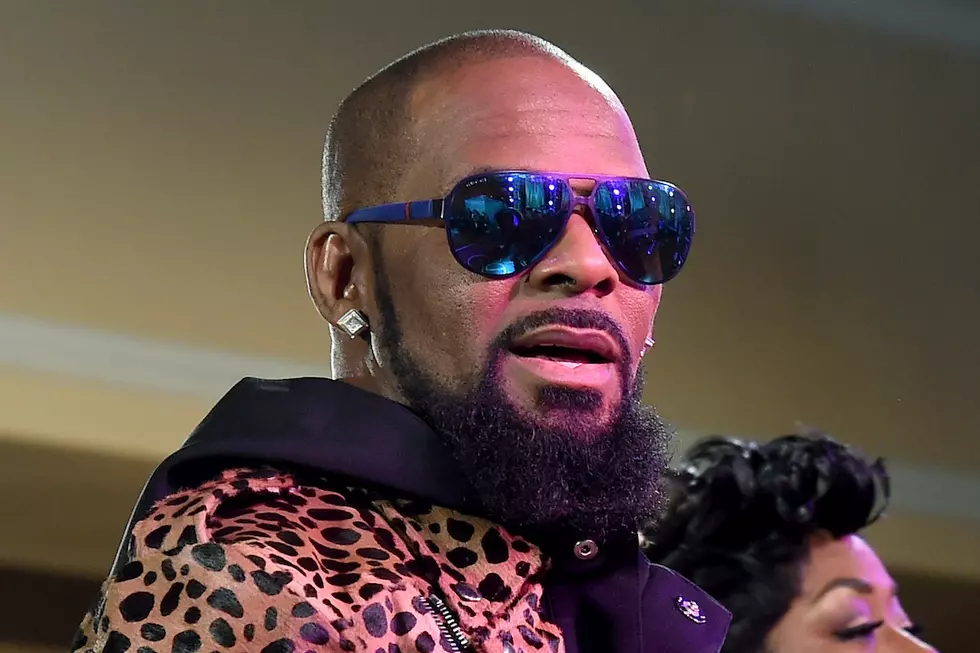 Women of Color Within Time's Up Join #MuteRKelly Protest: 'We See You'
Ethan Miller, Getty Images
The #MuteRKelly protest has been going strong, and now women of color within Time's Up have joined in the campaign.
In an open letter published by The Root today (April 30), the group wrote:
To Our Fellow Women of Color:

We see you. We hear you. Because we are you. For too long, our community has ignored our pain. The pain we bear is a burden that too many women of color have had to bear for centuries. The wounds run deep. As women of color within Time's Up, we recognize that we have a responsibility to help right this wrong. We intend to shine a bright light on our WOC sisters in need. It is our hope that we will never feel ignored or silenced ever again.

 
The letter goes on to detail the long list of sexual misconduct and sexual assault allegations against R. Kelly, including marrying a girl under 18 years-old, being sued by at least four women for sexual misconduct, statutory rape, aggravated assault, unlawful restraint and furnishing illegal drugs to a minor, and being indicted on 21 counts of child pornography, among other allegations.
The organization also added that the recent decision against Bill Cosby "is one step toward addressing these ills, but it is just a start." The letter called for various organizations to cut ties with the singer.
Together, we call on the following corporations and venues with ties to R. Kelly to join us and insist on safety and dignity for women of all kinds:

 

RCA Records: the venerable music label currently produces and distributes R. Kelly's music;
Ticketmaster: the popular ticketing system is currently issuing tickets for R. Kelly's show May 11;
Spotify and Apple Music: the popular streaming platforms currently monetizing R. Kelly's music;
Greensboro Coliseum Complex: the North Carolina venue is currently hosting an R. Kelly concert May 11.
They also note that the "scars of history" have made them diligent about not persecuting anyone without just cause and they "demand appropriate investigations and inquiries into the allegations of R. Kelly's abuse made by women of color and their families for over two decades now."
Women of Color of Time's Up "aims to organize around issues that are especially important to women and girls of color." The organization aims to build "a collective of women of color who strive for safe and equitable environments for all women."
Bad Boys: 8 Controversial R&B Singers