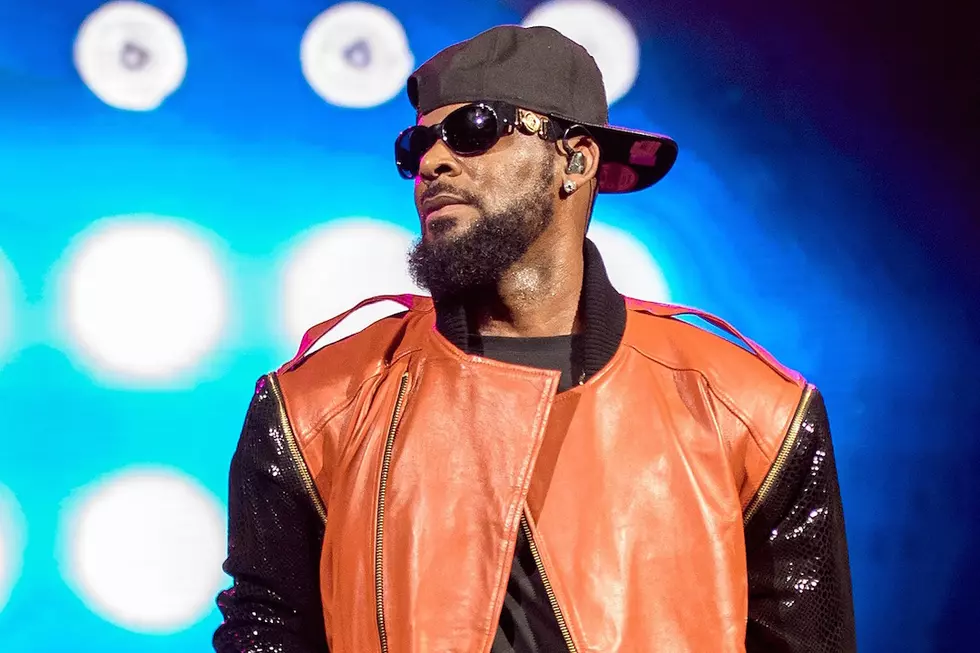 R. Kelly's Spotify Streaming Numbers Increase Despite Playlist Removal
MIke Pont, Getty Images
Despite removing his songs from several streaming service's playlists amid accusations of sexual misconduct, R.Kelly's Spotify streams have actually increased, reports Fortune.
The move to no longer promote Kelly's music via playlists was bolstered by the #MuteRKelly movement, which was heightened in April by an open letter from women of color within the Time's Up protest movement calling for radio stations and companies to disengage with the singer. The letter details the long list of sexual misconduct and sexual assault allegations against R. Kelly.
Streaming platforms including Spotify, Pandora and Apple, removed the singer's music from their playlists earlier this month.
"When we look at promotion, we look at issues around hateful conduct, where you have an artist or another creator who has done something off-platform that is so particularly out of line with our values, egregious, in a way that it becomes something that we don't want to associate ourselves with," Jonathan Prince, Spotify's vp/head of content and marketplace policy, told Billboard of the decision.
However, Kelly's streaming numbers have actually increased on Spotify since the decision was made. Prior to the policy change, which occurred on May 10, Kelly's music had an average of 6,584,000 streams per week. The week after the announcement, the total went up to 6,676,000 times, according to Nielsen music.
Earlier this week, Kelly was hit with another lawsuit alleging sexual battery, false imprisonment and failure to disclose a sexually transmitted disease,
20 Best R&B Albums of 1997