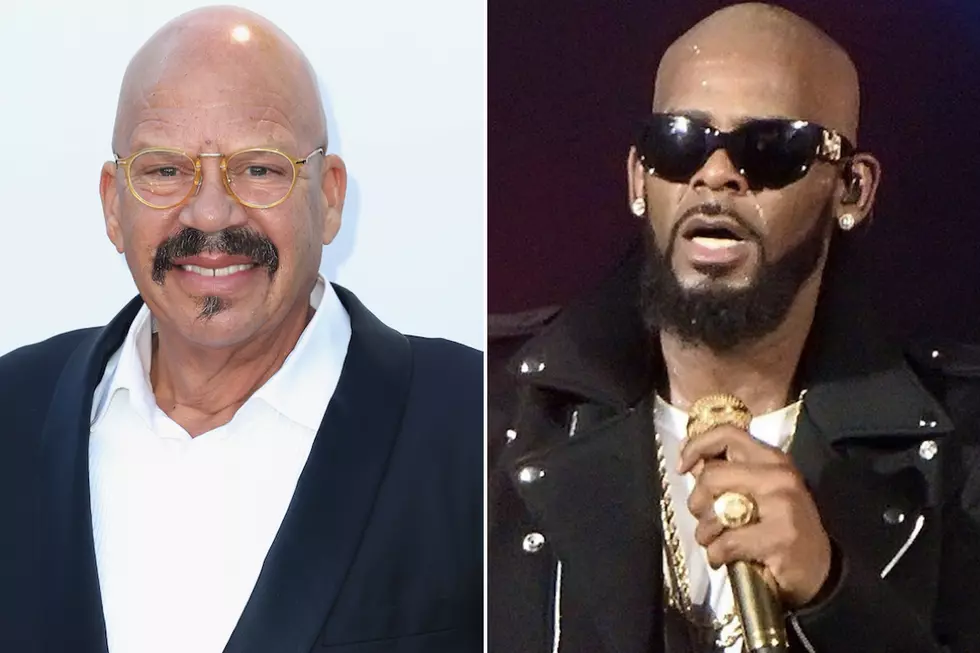 Tom Joyner Will No Longer Play R. Kelly's Music on Syndicated Morning Show
Imeh Akpanudosen / Daniel Boczarski, Getty Images
Joyner, who is planning to retire from morning radio next year, recently announced that he will no longer play Kelly's music on his nationally syndicated radio program.
This after #MeToo Movement founder Tarana Burke appeared on Jacque Reid's Inside Her Story segment on the "Tom Joyner Morning Show" to discuss the support Kelly is still receiving despite decades of accusations regarding the singer's alleged sexual misconduct.
During their discussion, the two women talked about Burke's ongoing fight to end sexual violence against black and brown women, as well as the allegations against Kelly. Burke then added that fans and supporters have kept the R&B singer "wealthy" including urban radio stations.
Burke then told Joyner that he should stop supporting R. Kelly. "We need the 'Tom Joyner Morning Show' to stop supporting R. Kelly," he replied back. "Okay, you got it. I'll do that right now. I won't play anymore R. Kelly music."
Kelly's representative Trevian Kutti confirmed with Rolling Stone that she is no longer with the R&B singer. In addition, Kelly's entertainment attorney, Linda Mensch, and his assistant, Diana Copeland, have also resigned from the singer's team, according to BBC3.
The news comes after The Washington Post reported that a Texas woman filed a complaint claiming Kelly infected her with a sexually transmitted disease and supplied her with drugs and alcohol. The unidentified woman, through her attorney Lee Merritt, is preparing to file a federal civil complaint against the veteran singer.
R. Kelly has since categorically denied all claims and allegations against him.