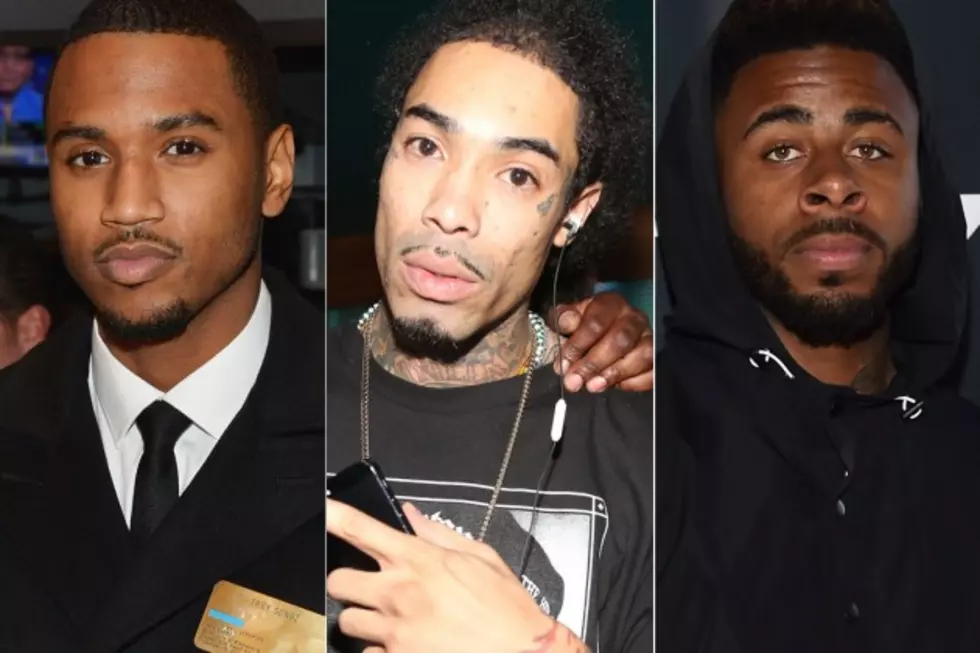 Best Songs of the Week: Trey Songz, Gunplay, and Sage the Gemini
Slaven Vlasic / Johnny Nunez, WireImage / Alberto E. Rodriguez, Getty Images
Today's Friday and that means the latest edition of Songs of the Week is here, where we present the best selections in music you may have missed due to your busy schedule. Last week's lineup included releases from Prince, Meek Mill and Melanie Fiona, all of which have gotten their fair share of burn around The Boombox office. Overall, the previous week in music was a great one, but the past seven days have been eventful in their own right.
As the weather continues to heat up, the barrage of new music releases keeps increasing, which has been making the vetting process for Songs of the Week a daunting task, to say the least. But alas, we've rounded out our list to three awesome selections for your listening pleasure. Check out our picks for featuring Trey Songz, Gunplay and Sage the Gemini.
3

"How Could You Forget"

Trey Songz Featuring Pusha T

Quiet as he's been in recent months, Trey Songz has arguably been the most consistent male vocalist in all of R&B over the past decade. Trigga continues to keep his name in the conversation with his latest project, Intermission I & II. A reloaded version of his Intermission EP, this edition features half of the songs featured on the original EP, as well as new tracks, one of which is this collaboration with Pusha T, titled "How Could You Forget."

Trey whispers sweet nothings in the ears of prospective hotties and is in full Mr. Steal Your Girl mode, while Pusha T contributes a verse that serves as the anchor of the song, all of which result in its slot on this list.

2

"Wuzhanindoe"

Gunplay Featuring YG

Ever since wowing rap enthusiasts with his standout verse on Kendrick Lamar's "Cartoon & Cereal," Maybach Music Group's wild card Gunplay has left the rap world salivating for a full-length release.

Well, after a slew of false starts and delays, Gunpplay is finally set to unleash his Def Jam Records debut, Living Legend, which is slated to touch down in July. In the meantime, the Floridian links up with a few cronies from the City of Angels on his new single, "Wuzhanindoe." Produced by DJ Mustard and featuring YG, the track is drenched in Cali swagger, but is owned by Gunplay, who gives us another reason to wait on the edge of our seats for his album.

3

"Good Thing"

Sage the Gemini Featuring Nick Jonas

2014 was a heck of a year for Sage the Gemini. The Cali native and HBK Gang member released his debut studio album, Remember Me, and established himself as one to watch -- both in front of the mic and behind the production boards. Already known as a capable hit-maker due to previous offerings like "Gas Pedal" and "Red Nose," Sage looks to build on that success with his latest single, "Good Thing." Featuring Nick Jonas, the song is undeniable off the rip and a perfect candidate to crossover to Top 40 radio, making it our unanimous pick for Song of the Week.