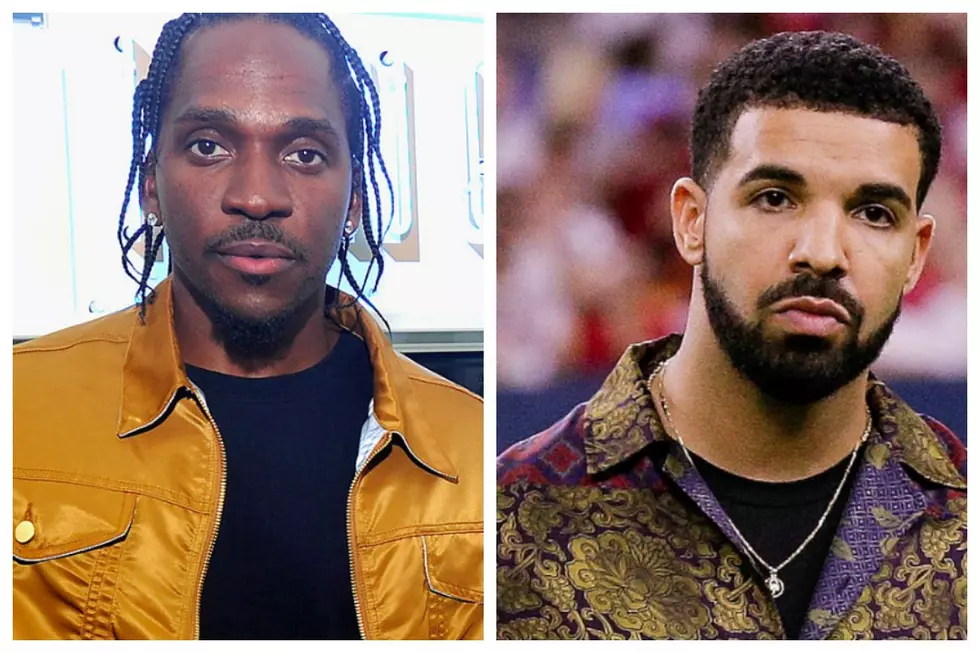 Pusha T Ends His Rap Feud With Drake: 'It's All Over With'
Brad Barket/Bob Levey, Getty Images
Pusha T and Drake have exchanged subliminal shots towards each other on songs over the last few years. Two weeks ago, things came to a head following the release of Pusha's "Infrared" off of his album DAYTONA. 12 hours later Drake replied with the "Duppy" freestyle, and then Pusha followed up with the scathing "Story of Adidon." After Rap-A-Lot records O.G., J Prince and Kanye West said it's over, Pusha has confirmed to Vanity Fair that the beef is indeed dead.
When pressed about his term "surgical summer" and how he planned to "peel back the layers" of Drake, Push responded, "These conversations have been had and, to my knowledge, it's all over. It's all over with."
When asked what the fans should take away from his diss war with Drake he replied, "I don't even know. I don't know what was lost or what was gained."
As we previously reported, J. Prince told several media outlets that he called Drake and advised him to squash the beef. Although the OVO leader had a response track loaded in the chamber, J. Prince felt it was unnecessary.
"I give him a call because this thing was headed above and beyond music," he said on Desus and Mero. "The level of disrespect towards his mother, father, his friend [Noah '40' Shebib] was overwhelming."
"So I advised him that we can not allow this moment interfere with our movement," he added.
As for his album DAYTONA, Pusha T is extremely proud of the project and the fans' enthusiastic response to it on social media.
"I really do believe there isn't going to be an album, [a] rap album, better than mine this year. I don't think so," he said. "I don't think the stars have aligned for anyone else like they've aligned for me with DAYTONA, musically. Just where [Kanye] is, it's super-competitive sonically. Lyrically, I feel like I'm laser with this shit right now."
20 Nastiest Diss Tracks in Hip-Hop History