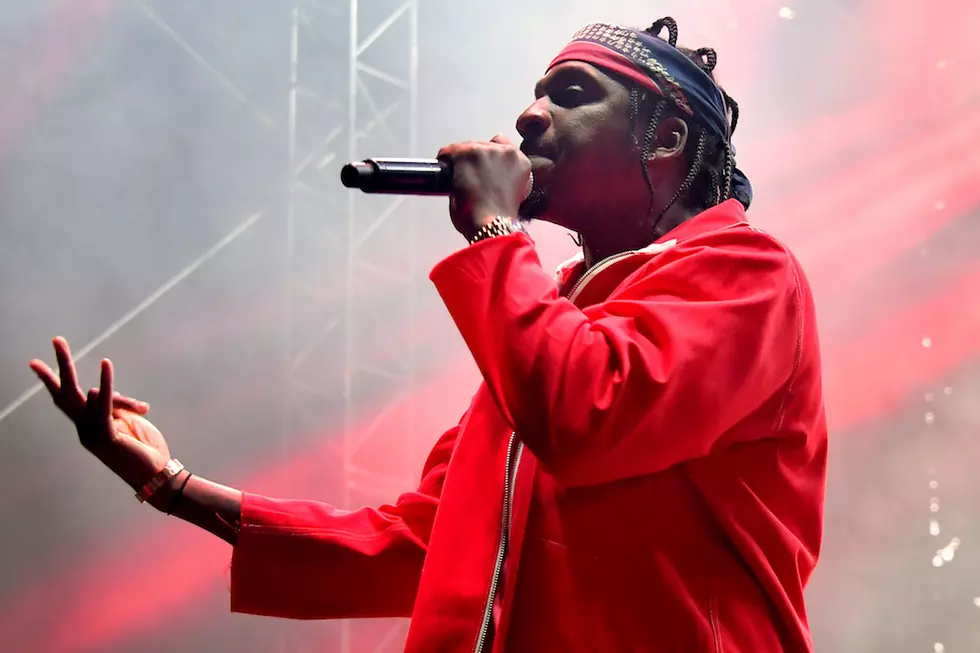 Pusha T Performs 'DAYTONA' at 2018 Governors Ball, Crowd Yells 'F— Drake' [VIDEO]
Neilson Barnard, Getty Images
Pusha T kicked off his "Surgical Summer" with a blazing hot performance at the 2018 Governors Ball in New York on Saturday (June 2). The Virginia rhymer performed his celebrated album DAYTONA in its entirety for the rowdy crowd.
According to Billboard, King Push performed a 45-minute set that included DAYTONA but also hits like "Grinding," "Runaway," "Mercy" and his guest verse on Chief Keef's "I Don't Like." But he saved most of his energy for his content on his new album.
Push went through all seven tracks and saved the best for last -- "Infrared," his blistering diss song that kicked off his rap fued with Drake. Everytime he would pause in between songs, the crowd would yell "F--- Drake!"
Push didn't perform "The Story of Adidon" leading some to suggest that maybe Kanye West's proclamation that the "beef is over" is actually finished. Plus, it's been a week and we haven't heard a response from Drake yet.
Nevertheless, Pusha T is running on his victory lap right now. In a week, he has delivered a fantastic album, a bonafide classic diss song and a great performance at the Governors Ball.
Pusha T is winning right now.
21 Hip-Hop's Most Controversial Album Covers