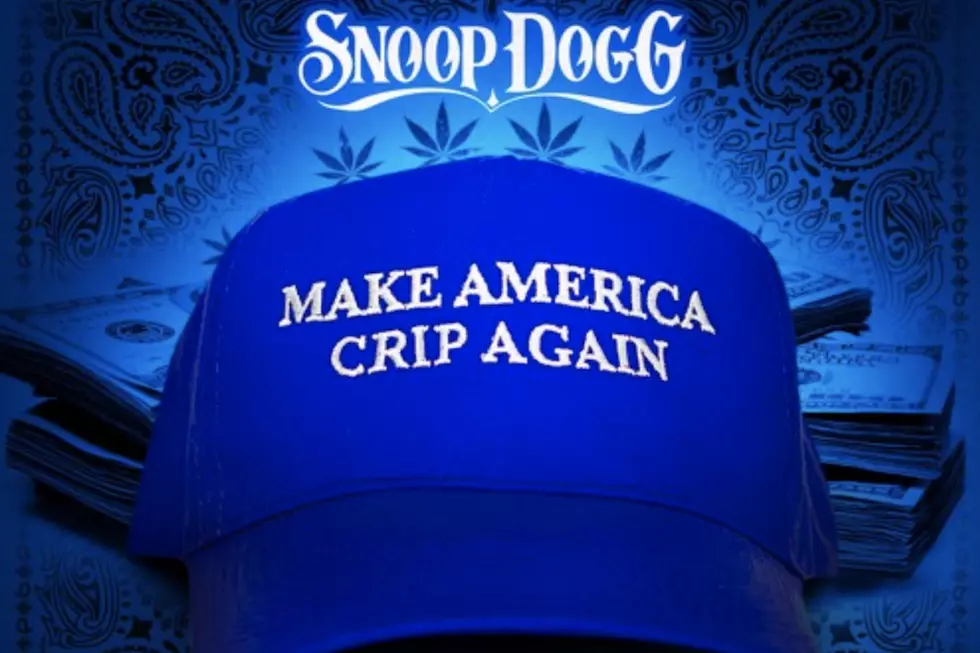 Snoop Dogg Releases Uplifting Track 'Make America Crip Again' [LISTEN]
SoundCloud
A day before Snoop Dogg celebrates his 46th birthday on Oct. 20, the rap vet dropped a new song aimed at uplifting people in the hood. The Doggfather flipped President Donald Trump's motto of "Make America Great Again" to his own special track, "Make America Crip Again."
Produced by Ben Billions, the song includes a sample of Doug E. Fresh and Slick Rick's classic song, "La Di Da Di." On the track, Snoop address some of the social issues facing America under the pitiful leadership of Trump. Despite that, the LBC rhymer urges his fans to come together in unity and strive for a better tomorrow.
"This still America with three K's, believe that shit / The world is yours my nigga, so go and see that bitch / Every chance you get, hit that lick and get that shit / Put your name down and your pen down / We gonna make America crip again," he raps.
In a statement (via Rap-Up), Snoop that his song is not a political statement. "It's just good music," he said. "Certain people feel like we should make America 'great again,' but that time they're referring to always takes me back to separation and segregation so I'd rather Make America Crip Again."
The empowering track will appear on Snoop's upcoming eight-track EP called Make America Crip Again. The collection, which arrives on Oct. 27, is set to feature O.T. Genasis, Chris Brown and Kid Capri, plus production assists from Ben Billions, Dam Funk and others.
But don't get it twisted, the EP is not about gang banging. Snoop said that he's coming through with good music and a strong message with this project.
"When you listen to my records, there's always been a mix of conscious records and party records and this EP continues that trend," he said. "I'm taking it back to the era of being for ourselves and for everyone else. I'm for the evolution of people coming together and being one as opposed to being separate. Music is the best way to heal."