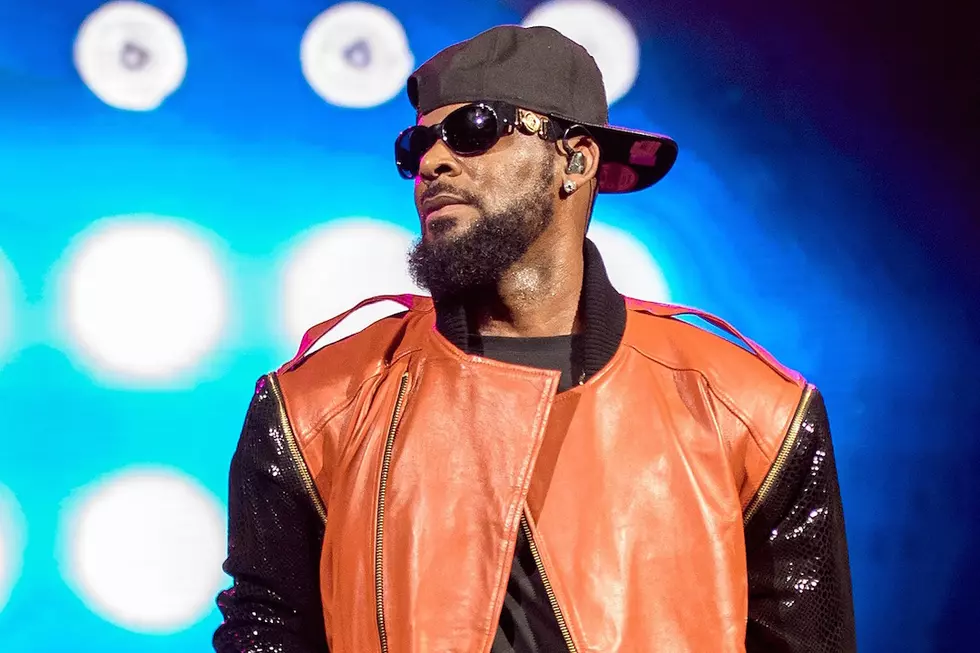 R. Kelly Receives Surprise Visit from Jocelyn Savage's Family and the Cops [VIDEO]
MIke Pont, Getty Images
R. Kelly got a surprise visit from the family of one of his alleged sex captives in Atlanta on Tuesday (Aug. 29).
TMZ obtained the video of Joycelyn Savage's father, Tim, arriving at the veteran singer's home looking for their daughter. They also brought reinforcements -- the local cops.
According to law enforcement sources, the Savage family requested a welfare check on their daughter after Kelly ignored their repeated request to see Joycelyn. "We are in front of R. Kelly's house, we are trying to check on our daughter, Joycelyn Savage," said her father. "We just want to make sure she's fine." Her sister added, "No bruises, no nothing on her body." Tim added, "If [R. Kelly is] a man, he need to let my daughter out. I told him, 'If he ain't come to me, I was going to come to him.'"
Sources say that a woman in Kelly's camp answered the door and told police that Joycelyn wasn't home. It's unclear if R. Kelly was inside the premises or not.
Cops later got in contact with Joycelyn on FaceTime and she insisted that she is fine and didn't want to talk to her family.
As we reported earlier, Joycelyn is among a bevy of women that R. Kelly is purportedly holding captive in his alleged sex cult. The Savage family claims she being brainwashed by the singer. In a TMZ video, Joycelyn denies that she's is being held against her will.
"I'm not being brainwashed or anything like that," she said. "It's just came to a point where it definitely has got out of hand, so I just want everybody to know — my parents and everybody in the world — that I'm totally fine. I'm happy where I'm at and everything is OK with me."
Reps for R. Kelly had no comment on the police knocking on R. Kelly's door per the Savage's request.