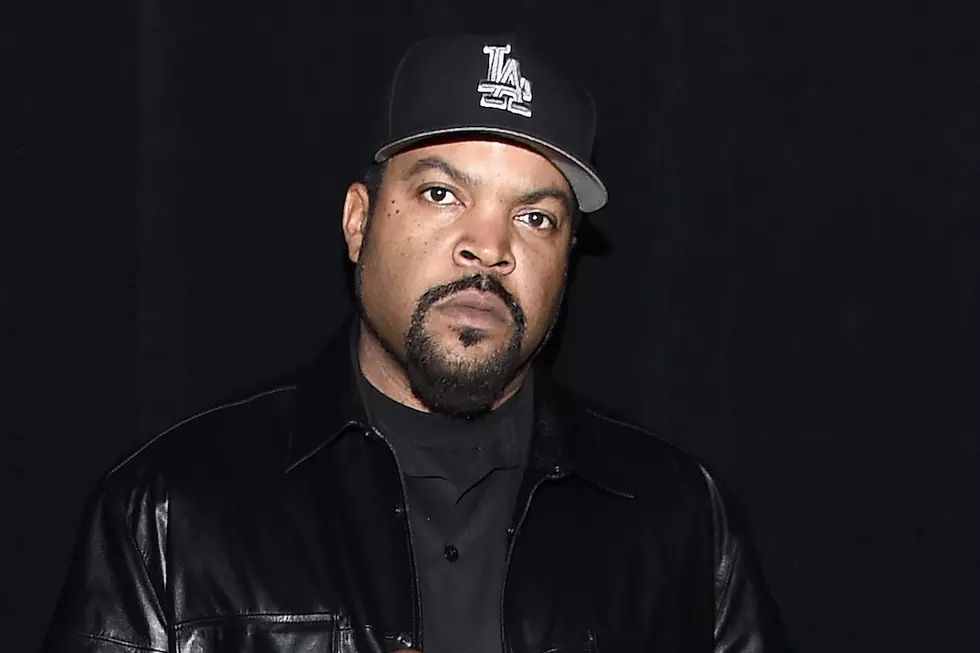 Ice Cube Reminds Us of His Legendary O.G. Status on 'Only One Me' [LISTEN]
Nicholas Hunt, Getty Images
Today's rap generation might see Ice Cube as a relic, but he is arguably one of the most iconic figures in hip-hop bar none. But if you need a refresher, listen to his fiery new single, "Only One Me."
On the song, the West Coast pioneer reflects on his O.G. status in the rap game. "I showed Tupac how to keep it gangsta / I showed Biggie Smalls how to release his anger/ Who came before me? / Melle Mel, Ice T, King Tee, KRS and the homey Chuck D," he spits. "It's Cube in top three / And you's a bitch to me / Ice Cube, the name will live in infamy / There's a lot of yous, there's only one of me."
True indeed. If you still need proof on Ice Cube's legacy, pick up the 25th anniversary reissue of Death Certificate, which hits stores on June 9. The re-release, which boasts three new songs "Only One Me," "Dominate The Weak" and "Good Cop, Bad Cop," honors the 1991 recording for its social and political impact following the Rodney King beating and the L.A. Riots that followed after the police officers' acquittal.
"Sadly, our community is dealing with many of the same issues," Ice Cube told Rolling Stone. "I only hope that young millennials feeling powerless in the 'hood can channel their own anger and frustration by listening to this record."
Listen to Ice Cube's new track above.