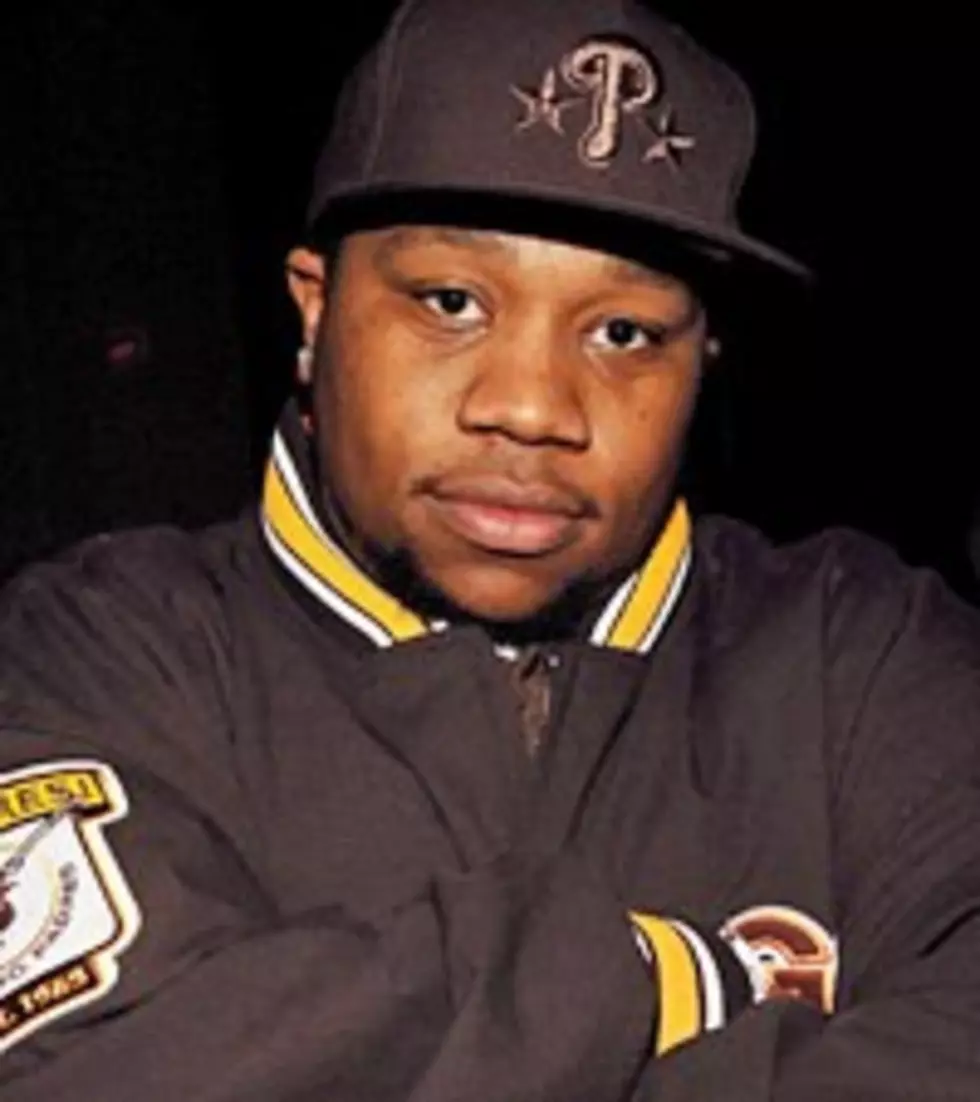 Big Pooh Readies Full-Length Debut, 'Fat Boy Fresh Vol. 1′
Ray Tamarra/Getty Images
Former Little Brother member Big Pooh is moving out on his own and prepping his official full-length debut 'Fat Boy Fresh Vol. 1: For Members Only,' due for an April 5 release.
Pooh will release the album through his own label, Members Only Inc., which he founded after parting ways with fellow Little Brother rapper Phonte, in 2010.
"I just felt like it was time for me to finally branch out and not only concentrate on building my own brand but also assist in hopefully helping someone else live out their dream," Big Pooh explained in a statement. "For Members Only Inc signifies a special club -- an exclusive membership where talent is key but focus, drive, and work ethic reign supreme. HOJ [Hall of Justus] will always be the foundation and play a part in my career, but the design was for us all to one day become our own bosses and this is the next step in that process for me."
Big Pooh released 'The Purple Tape' street compilation in January 2010. In March, DJ Booth and Statik Selektah released a short preview of 'Fat Boy Fresh Vo1. 1,' in an extended track featuring 14 of the 19 songs from the upcoming album. Big Pooh's sophomore album 'Dirty Pretty Things,' is slated for release in late 2011.
Hear the full CD at AOL's Listening Party here. Check out the tracklist for 'Fat Boy Fresh Vol. 1: For Members Only' below:
1. 'Zone Out'

2. 'Get It In'

3. 'State of the Union' featuring T3 Slum Village

4. 'Special' featuring No One, Chevy Jones

5. 'HVAC (Heating VA and Carolina)' featuring Nottz, Joe Scudda

6. 'Fortune & Fame' featuring Glasses Malone, Focus, Kida

7. 'Wooden Wall Silverware'

8. 'Let It Be' featuring Chaundon

9. 'I'm the Man' featuring Joe Scudda

10. 'Freebasin'' featuring Carlitta Durand

12. 'Access' featuring Parker, Jozeemo, Choklate

13. 'RapperPooh-a-laude' featuring Kendrick Lamar, Ab-soul
Watch Little Brother's 'Curtain Call'
Download Little Brother Songs | Buy Little Brother Albums