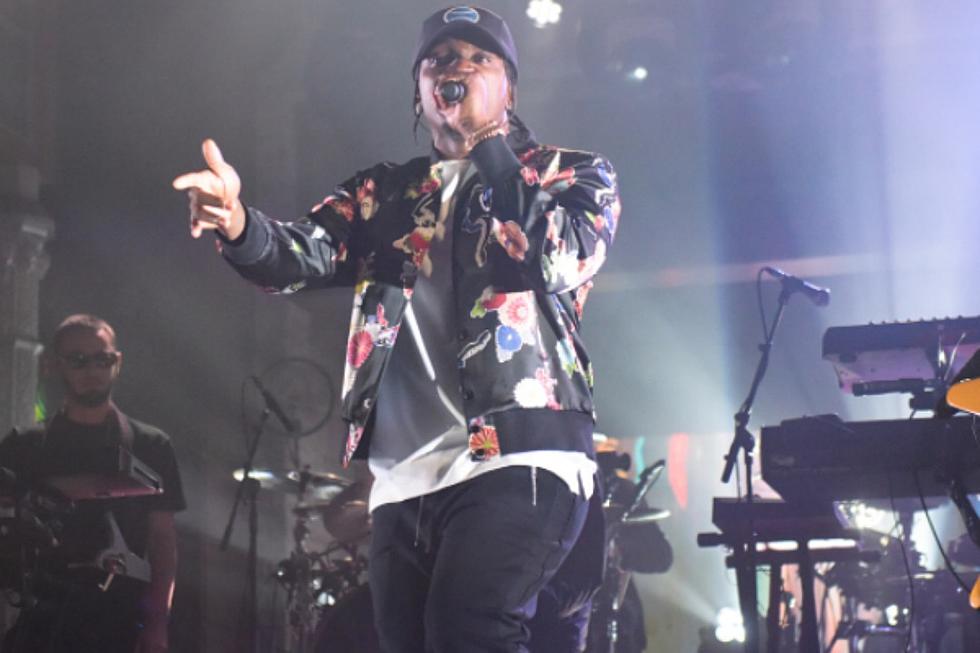 Watch Gorillaz's Dynamic Performance of 'Let Me Out' With Pusha T on 'The Late Show'
Youtube/CBS
In what looked like the coolest jam session ever, Pusha T and Gorillaz were joined by the voice of the legendary Mavis Staples.
"Mama, they tried my patience Obama is gone, who is left to save us? So together we mourn, I'm praying for my neighbors They say the devil's at work and Trump is calling favors You say I'm dangerous, I speak for the nameless I fly with the vultures, I be with them bangers If change don't come, then the change won't come If the bands make 'em dance, then the rain gon' come," Pusha T rapped while being backed by Damon Albarn on the keytar.
The powerful lyrics of "Let Me Out" are just one of the songs on Gorillaz's new album Humanz. The album was released today, you can listen to it here.
25 Striking Hip-Hop Album Covers That Will Make You Appreciate a Rapper's Creative Side