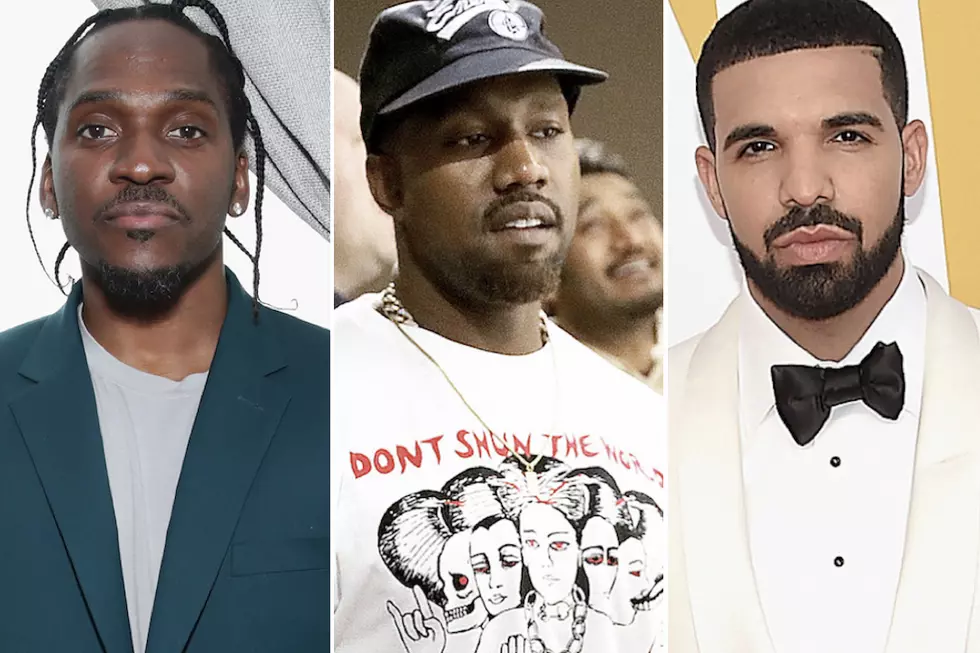 Kanye West Chimes in on Pusha T Vs. Drake Beef: 'I'm Above Love'
Rachel Murray / Rachel Murray / Jamie McCarthy, Getty Images
Kanye West has finally addressed the heated Pusha T Vs. Drake rap feud that's been the talk of social media for the past week. On Friday (June 1), West jumped on Twitter to say that he's not happy about the feud and feels that lines were crossed.
In one simple tweet, the Chicago rapper-producer wrote, "I've never been about beef [.] I'm about love[.] Lines were crossed and it's not good for anyone[.] So this is dead now."
Many critics hope so. Some feel that lines were crossed and Drake really can't come back lyrically without addressing some of the issues that were raised in Pusha T's blistering diss track "The Story of Adidon."
We won't know if their rap feud is officially dead until either Pusha T or Drake issues a truce. Otherwise, fans are waiting patiently for Drizzy's response.
20 Hip-Hop's Most Controversial Album Covers