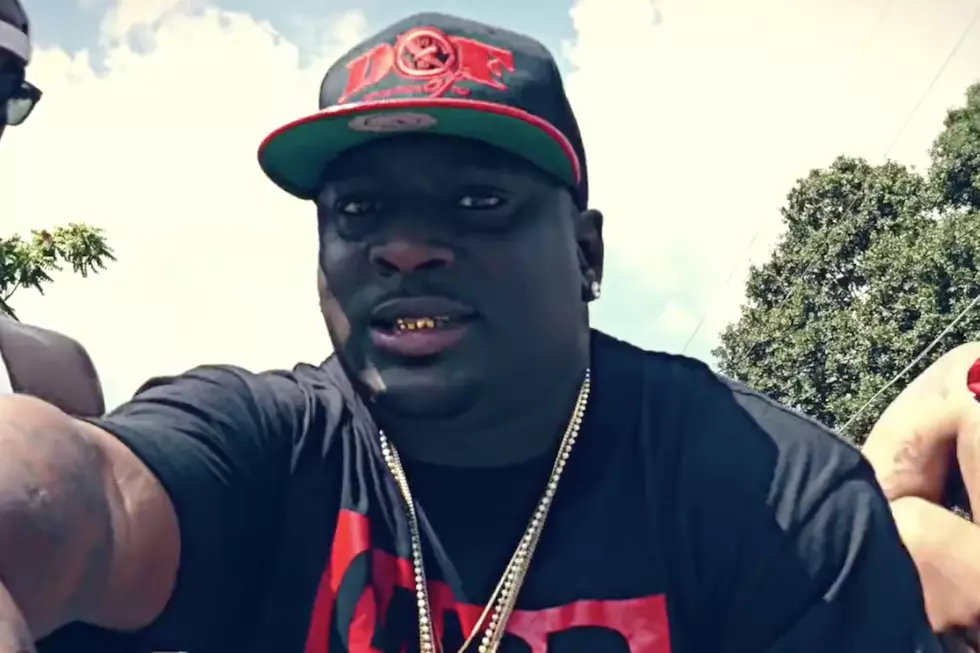 Turk Rejoins Cash Money Records
Christopher Polk, Getty Images/YouTube
Turk has rejoined the label that made him a star in the late 90s/early 2000s. The Nawlins-bred rhymer has re-signed with Cash Money Records, and was happy to share the news via social media.
"Yea I Signed Back With #CashMoneyRecords," Turk tweeted yesterday (July 3.) "I Never Left #CashMoneyRecords I Just Went To Prison And Got My Mind And Heart Right!!! #YNT #CashMoneyRichGang."
The former Hot Boys member was among the label's first wave of stars when Cash Money was founded in the mid-90s broke big towards the end of the decade on the success of hit albums like Juvenile's 400 Degreez, B.G.'s Chopper City In the Ghetto and the Hot Boys Guerrilla Warfare. Turk's debut Young & Thuggin' was released in 2001.
Turk's career was stalled by his nine years in prison from 2004 to 2012. In 2015, he filed a lawsuit against Cash Money Records for unpaid royalties dating back to the late 90s. He won the suit, but later requested it's dismissal as the two parties reached an amicable settlement. That seemed to pave the way for Turk reuniting with his old label.
He explained earlier this year that he had no problem with Cash Money CEO Birdman, despite rumors of a confrontation during a video shoot.
"I really don't get into all that internet s—," Turk said back in May. "But y'all already know I f— with Birdman. Ain't no n—- check me on no video shoot so whoever did that bulls—, bitch need to go get a life. I f— with Stunna. I was at the video shoot. I was invited to the video shoot. All these fake-ass vlogs, blogs, whatever y'all is. It is what it is. That's what y'all do—no-life-having-ass bitches. It's all love, though."
Turk also was under serious financial pressures. The rapper started a GoFundMe to help with his debts earlier in the year to pay off $5 million in debt.
Check out Turk's social media announcements below.
20 Hilarious Hip-Hop Tweets