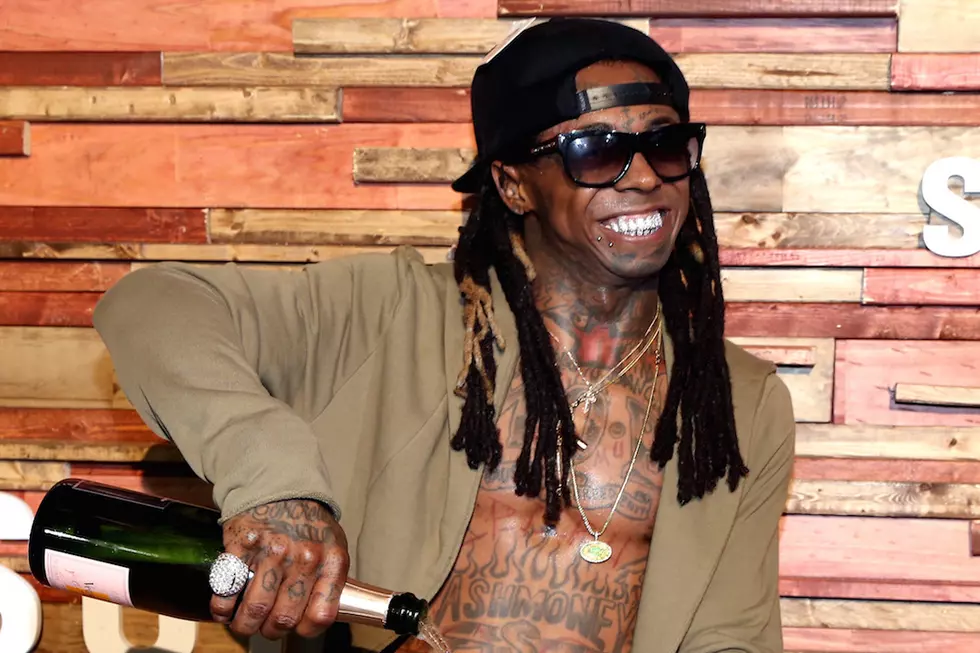 Lil Wayne Reveals Cover for New Memoir, 'Gone 'Til November: A Journal of Rikers Island'
Jonathan Leibson, Getty Images
Lil Wayne has just revealed the cover for his upcoming memoir, Gone 'Til November: A Journal of Rikers Island via Instagram. The memoir will be published by Penguin, and offers an intimate glimpse into the eight months Wayne spent in jail during 2010 when he was sentenced on a gun charge.
The memoir was first mentioned back in early 2012, with plans to release it later that year, but it never saw the light of day. The book will now be published by Plume, an imprint of the Penguin Group, and should be especially hard-hitting considering the U.S. has the highest incarceration rates in the world. The rates disproportionately affect black men—1 in every 15 black men are incarcerated according to American Progress. While there's no word yet on exactly what Wayne's memoir will touch on, the implications are that it will be personal and affecting.
The New York Times reports that a representative for Penguin said Wayne's book was "taken directly from Wayne's own journal" and that it will "reveal the true story of what happened while he was at Rikers Island, exploring everything from his daily rituals to his interactions with other inmates to how he was able to keep himself motivated and grateful."
Although his memoir will focus specifically on his time in jail, Wayne has been incredibly busy over the past year. He's been involved in an ugly ongoing legal dispute with Cash Money Records and has also had a few health scares after suffering two minor seizures due to his epilepsy.
Gone 'Til November: A Journal of Rikers Island will be available on Oct. 11. Check the cover out below.