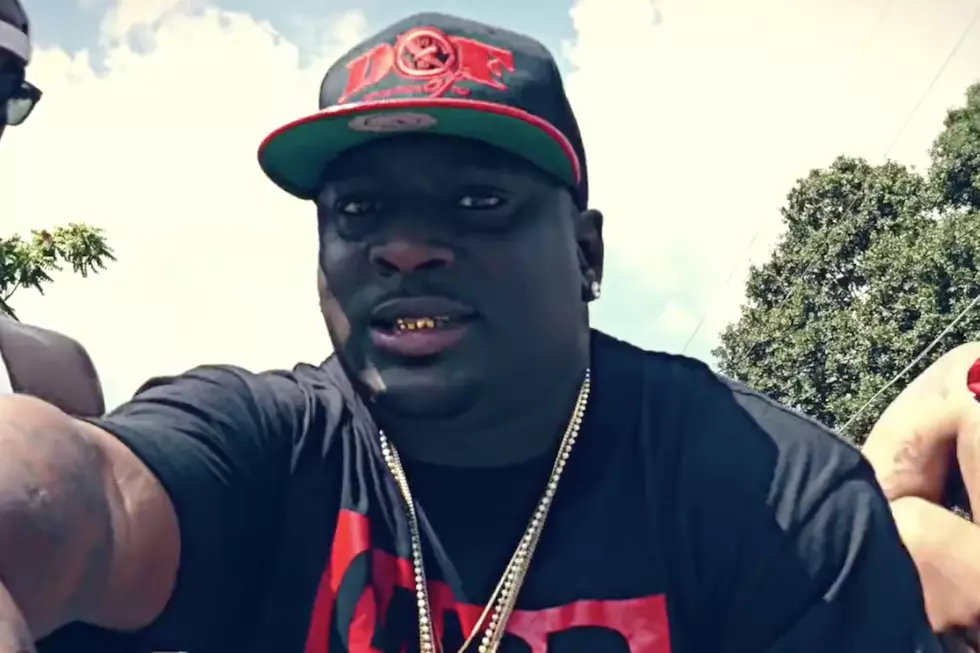 Turk Launches GoFundMe Campaign to Help Pay Off $5 Million Debt [VIDEO]
Christopher Polk, Getty Images/YouTube
Former Hot Boy rapper Turk is in a hot legal mess. The New Orleans rhymer has launched a GoFundMe campaign to pay off a whopping $5 million debt.
Turk created the crowd-funding page on Saturday (Feb. 27) as a last resort to cover the debt and get free from his legal issues. According to the 35-year-old rapper, after serving 9 years in prison for felony gun possession and attempted murder in his 2004 arrest, which involved a shootout with Memphis police, a judge awarded an officer a $5 million judgment for his injuries suffered in the shootout.
Turk has maintained his innocence in the case, but it appears that it's still haunting him. He wrote on his Instagram post:
"After Being Away From Home For Almost A Decade I Find It Harder And Harder Everyday Trying To Maintain," the caption says. "Without Going In Details For Those Who Know Me Know That I Am A Very Good Husband And A Caring Father To My Son And Twins.Today I Come To You For Help Because I Am In A 5 Million Dollar Debt And Its Hard Trying To Pay It Off On Top Of Everything Else.I Will Appreciate Any Donation You Can Give To Me And My Family.May God Bless You And Yours..I Thank You In Advance!!!"
In a series of videos (watch below), Turk further explains that he has no secret stash and he's not a rich rapper. He feels that he has paid his debt to society but now the police are trying to throw him back in the penitentiary system that he is now trying so hard to stay out of.
In the end, Turk is between a rock and a hard place.
So far, Turk has raised over $500 on his GoFundMe page. The "We on Fire" rapper is also selling clothing and merchandise, which will also go to cover the $5 million debt. You can check them out on his Twitter account.
Watch Turk's videos below to get an understanding of his legal predicament.
10 Rappers With Major Money Problems Over the Years