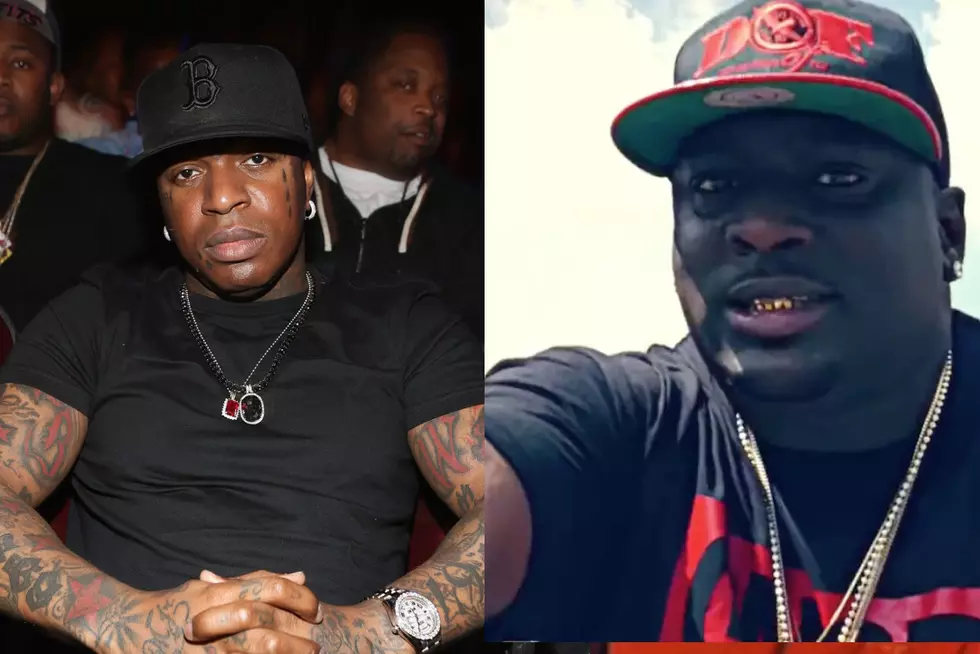 Turk Says Birdman Didn't Confront Him: 'I Was Invited to the Video Shoot' [VIDEO]
Christopher Polk, Getty Images/YouTube
Turk, formerly of the Hot Boys, is denying reports that he and Cash Money CEO Birdman got into a confrontation during the "Respek" video shoot in New Orleans this past weekend. A video posted on AllHipHop, that has since been taken down, showed the two having a conversation, but with captions added suggesting that Birdman checked Turk on-set.
In a YouTube video, Turk denies that anything was confrontational.
"I really don't get into all that internet s---," Turk says. "But y'all already know I f--- with Birdman. Ain't no n---- check me on no video shoot so whoever did that bulls---, bitch need to go get a life. I f--- with Stunna. I was at the video shoot. I was invited to the video shoot. All these fake-ass vlogs, blogs, whatever y'all is. It is what it is. That's what y'all do—no-life-having-ass bitches. It's all love, though."
Turk squashed his differences with Birdman a while ago after years of estrangement following Turk's nine-year incarceration for felony gun possession. He filed a lawsuit against Cash Money in early 2015 over unpaid royalties, but later requested it be dismissed after he and the label reached an amicable settlement.
Despite that settlement, however, Turk launched a GoFundMe in February of this year to help him pay off a sizeable debt. He wrote on Instagram at the time:
"After Being Away From Home For Almost A Decade I Find It Harder And Harder Everyday Trying To Maintain," the caption says. "Without Going In Details For Those Who Know Me Know That I Am A Very Good Husband And A Caring Father To My Son And Twins.Today I Come To You For Help Because I Am In A 5 Million Dollar Debt And Its Hard Trying To Pay It Off On Top Of Everything Else.I Will Appreciate Any Donation You Can Give To Me And My Family.May God Bless You And Yours..I Thank You In Advance!!!"