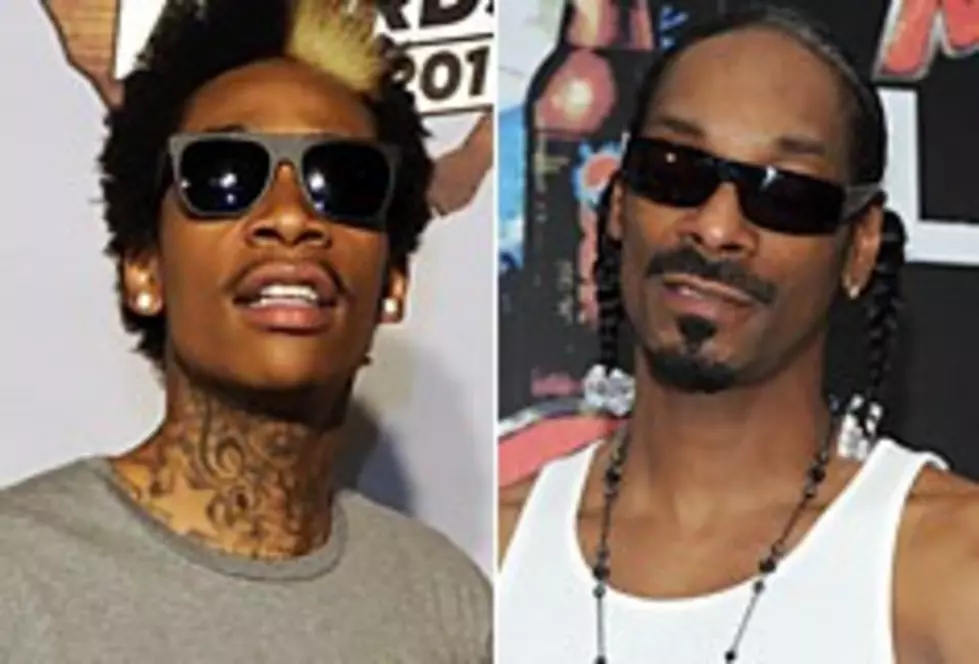 Snoop Dogg, Wiz Khalifa to Shoot Stoner Comedy in May
Getty Images I WireImage
Snoop Dogg and Wiz Khalifa are ready to go up in smoke. The weed-inclined rappers are banding together to film a comedy stoner movie titled 'High School,' which Snoop dubs "a little something for the stoners." The film is set to begin shooting in May, with plans for the 420-friendly spitters to record an original soundtrack for the flick. No release date is set for either project.
According to Tha Doggfather, the idea for the film came about after they collaborated on the track 'The Weed Is Mine,' for his upcoming eleventh LP 'Doggumentary.' "Just being a fan of his music and likewise, he called me to be on a remix," Snoop told Billboard. "And from the remix, we became close friends and spent time together ... [We] made six or seven songs and created an idea to do a movie and a soundtrack, and just a bond -- to build a friendship and build a brotherhood."
While Wiz has little experience on the big screen, Snoop has starred in many films including 'Bones,' 'Soul Plane' and 'Training Day.' His last film, 2010's 'Malice in Wonderland,' coincided with the release of his 2009 LP of the same name and featured guest appearances from Jamie Foxx, DJ Quik, Xzibit and Denyce Lawton.