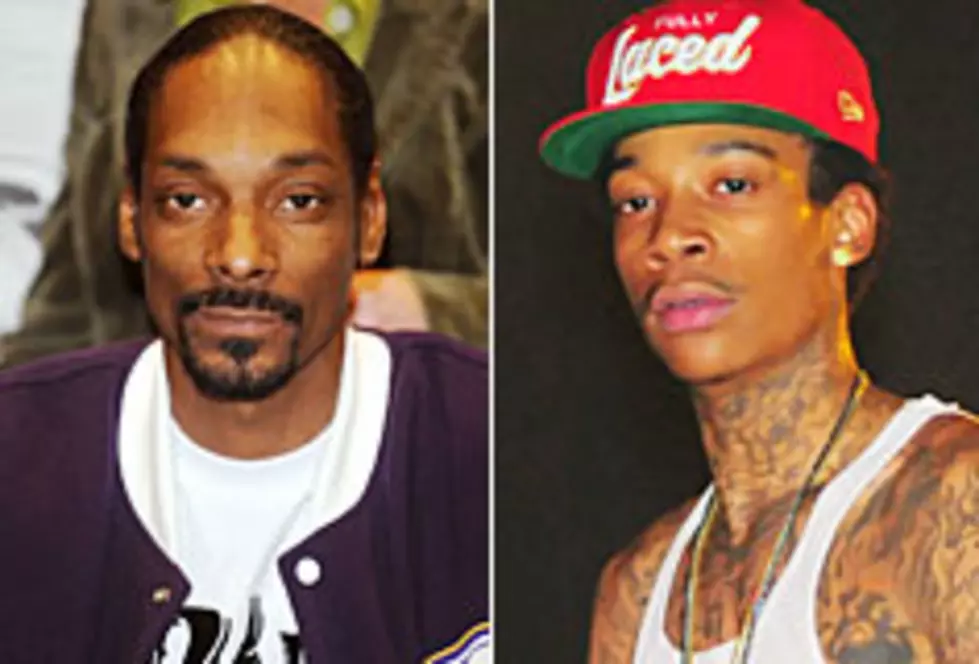 Snoop Dogg, Wiz Khalifa Banned From Filming at High School
Getty Images, FilmMagic
Two months ago, Snoop Dogg and Wiz Khalifa announced that they would begin filming their stoner comedy 'High School' in May, but the duo have already run into some trouble on set.
LA Weekly reports that the two were kicked off the set, which was at a local California school, while filming the video for the movie's title track 'High School.' Snoop and Wiz were granted permission to film the video at Mira Costa High in Manhattan Beach for a going rate of $3,000 a day, but the school's principal Ben Dale was forced to pull the plug when he discovered -- surprise, surprise! -- that the two were using marijuana on set.
"It was evident to us that they did not act with professionalism, and did not understand where they were -- a high school campus," Dale said in a statement to Manhattan Beach Patch. Video footage from the set has appeared on YouTube, which clearly shows Snoop lighting up on school grounds.
"In the video, the rapper, whose real name is Calvin Broadus, Jr., can be seen pulling a box of what appears to be cigars from inside his jacket, but what another crew member refers to as 'pre-rolled,'" Dale said, of the video. "He's only talking about one thing."
The idea to collaborate on a stoner comedy and an accompanying soundtrack for the film was birthed after Wiz contributed a guest verse on Snoop's 11th album 'Doggumentary.'
Watch incriminating video footage of Snoop here.


Watch Wiz Khalifa's Interview With The BoomBox


%VIRTUAL-globalVideoEmbed-{"videoIds":"517721212","width":"476","height":"357"}%


Download Wiz Khalifa Songs | Buy Wiz Khalifa Albums