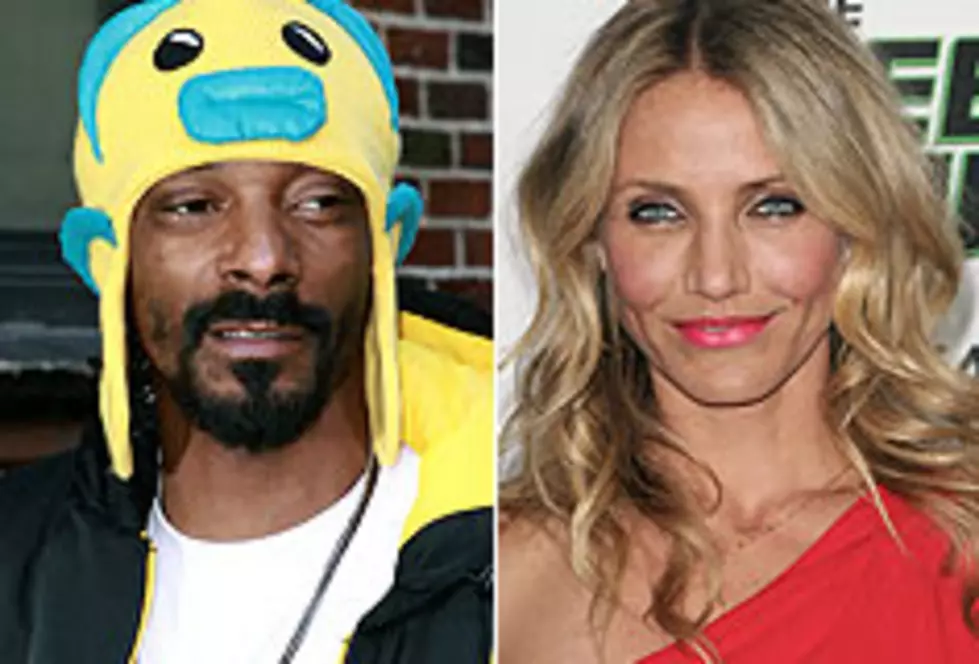 Snoop Dogg Sold Cameron Diaz Weed in High School
Getty Images I jpistudios.com
Cameron Diaz may be a huge movie star, but before her stardom the actress revealed that she commissioned Snoop Dogg as her unofficial drug dealer. During an interview on the 'George Lopez Show' on Wednesday (Jan. 19), Diaz noted that her relationship with Snoop goes all the way back to their days as students at Long Beach Polytechnic High School in Long Beach, Calif.
"We went to high school together. He was a year older than me," she said of Snoop, who she says she remembered despite being one of 3500 students at her school. "He was very tall and skinny and wore lots of ponytails. Pretty sure I bought weed from him."
Wow, Snoop has done a lot of interesting things in his life but selling weed to one of the highest paid actresses in Hollywood kind of takes the cake. Honestly the fact that these two knew each other as teenagers is not a huge surprise considering their "green" lifestyles: Diaz is an advocate for the environment, and Snoop is all about that other green substance. No word yet on whether they have plans of getting together for a post-high school smoke session.
Watch Snoop in Dr. Dre's 'Kush' Music Video
if(typeof AOLVP_cfg==='undefined')AOLVP_cfg=[];AOLVP_cfg.push({id:'AOLVP_706142982001','codever':0.1,'autoload':false,'autoplay':false,'displaymnads':true,'playerid':'89761511001','videoid':'706142982001','width':476,'height':357,'playertype':'inline','stillurl':'dynamic','videolink':'#','videotitle':'dynamic','videodesc':''});