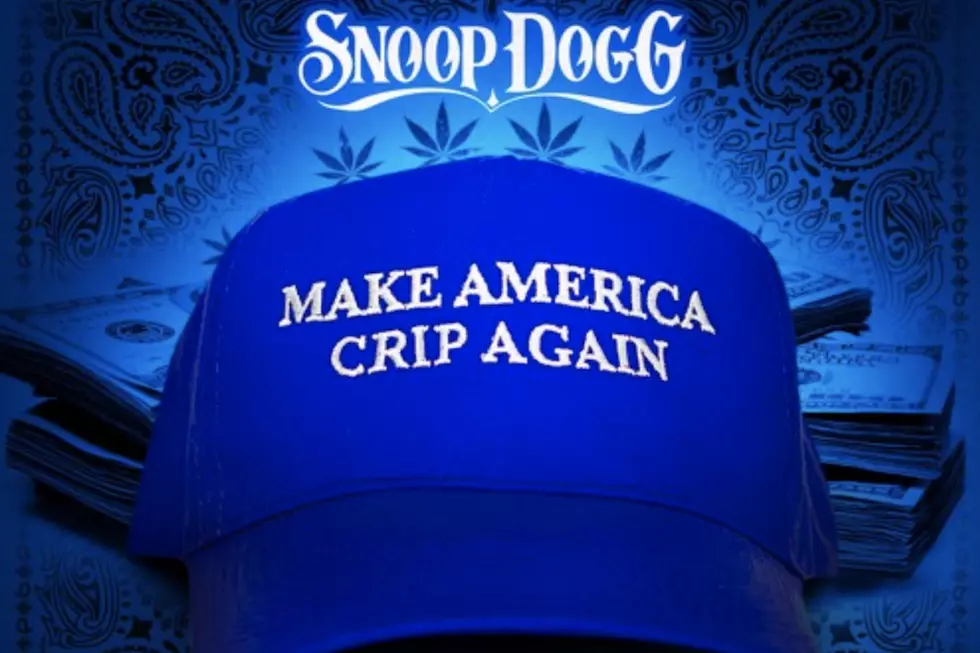 Snoop Dogg Grabs Chris Brown and O.T. Genasis for '3s Company' [LISTEN]
SoundCloud
Snoop Dogg is trying to make America dance again with his latest single, "3's Company." The bouncy track features bars from O.T. Genasis and a smooth hook sung by Chris Brown.
Over whining synthesizers and hand claps, the trio encourages the sexy ladies to shake their booties and the fellas to c-walk on the dance floor.
"I got 25 ways I can get it / And 20 homeboys that's fully with it / It's only going to take about 30 minutes / From the effects that you feel from the bag of spinach / It's vintage / Authentic / I have no limit / C-walk in the party, let the crips up in it...CB, O.T. and we are back up in it," spits Snoop.
Meanwhile, Breezy is on hook duties, singing, "Sexy girl you came to party you and all your girlfriends, three's company / Girl don't mind, fun time," he sings.
Finally, O.T. drops some catchy punchlines while repping his LBC crip status. "Skip skip skip skip skip / I'm a Long Beach n----, Long Beach crip / C-walk in the party, big thang on the hip / Gun never tiny, you can kiss this tip," he raps.
"3's Company" will appear on Snoop's upcoming eight-track EP Make America Crip Again. The collection, which arrives on Oct. 27, will feature guest appearances from Kid Capri, October London, Ha Ha Davis, plus production assists from Ben Billions, Dam Funk and others.
"It's just good music," said Snoop. "Certain people feel like we should make America 'great again,' but that time they're referring to always takes me back to separation and segregation so I'd rather Make America Crip Again."
Listen to Snoop Dogg's song "Three's Company" here.
50 Greatest West Coast Hip-Hop Artists of All Time