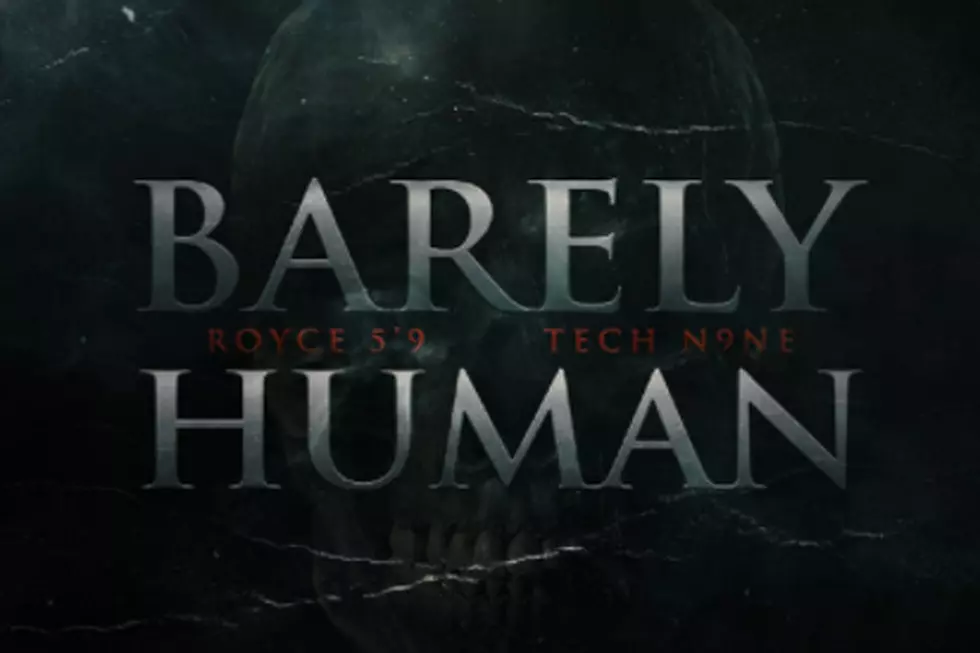 Royce Da 5'9″ Links with Tech N9ne for the Crazy Lyrical 'Barely Human' [LISTEN]
22 Entertainment
Royce Da 5'9" tapped Tech N9ne for the ultra lyrical cut "Barely Human," where both MCs breakout the serious worldplay and flow. Tech steps up first.
"Intricate, never vintage in my sentences / I'm gonna make a bro go shart / Look at me, I'm gonna favor the yeti but with a machete / You better be ready, you in the medi of a killing / I'm deadly when I shed these / Somebody check my head please, I'm edgy," he spits.
"This literature unfold half / Your team lean with you and I'm a nomad / Roaming out in the street killing MC's pencils, making them rethink, what they write and might end up in yo' pad," he rhymes.
"Barely Human" comes after Royce dropped his mixtape The Bar Exam 4 in June, and just a couple of weeks ago he linked with J. Cole in a Detroit studio, so he's keeping pretty busy.
As for Tech, his last major release was The Storm, which he put out late last year. Plus, there's a good chance that you've heard his cuts "Drama," with Krizz Kaliko, as well as "Get Off Me" with Problem and Darrein Safron.
You can check out the new "Barely Human" single below, and let's hope that these two talented wordsmiths link up on a song again.
http://22entertainment.bandcamp.com/track/barely-human-featuring-tech-n9ne
10 Hip-Hop Artists Who Successfully Reinvented Themselves
33