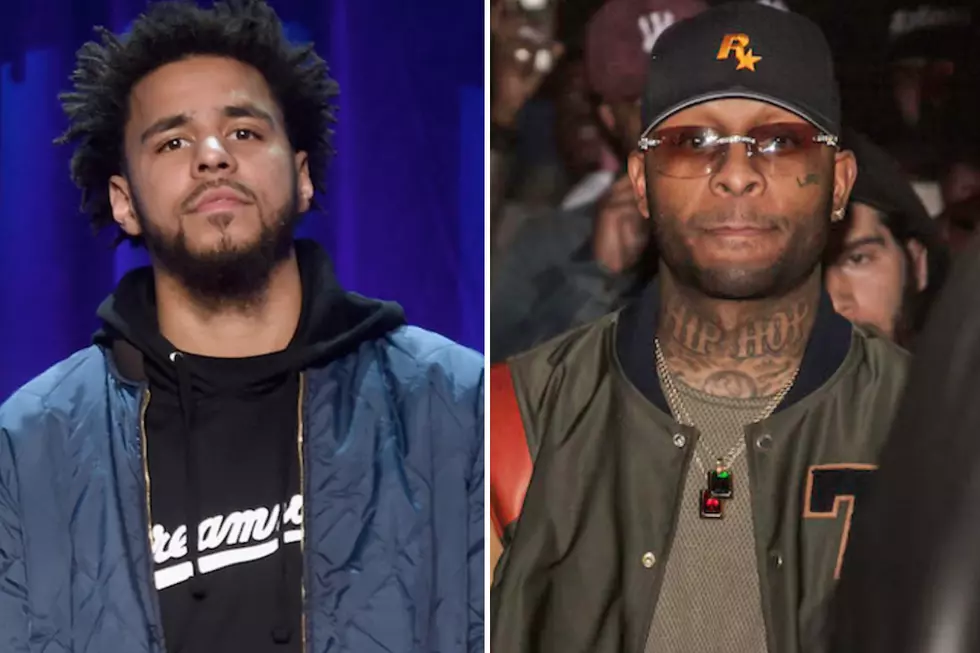 J. Cole and Royce 5'9" Creating 'Magical Moments' in Detroit Studio [PHOTO]
Jamie McCarthy, Getty Images / A. Retina Stewart, The Boombox
J. Cole was keeping himself busy while in he was Detroit. On Wednesday night (July 26), Cole made a surprise appearance on Kendrick Lamar's D-Town stop of his Damn Tour. In addition to that, Cole also made a stop to Heaven studio to collaborate with Detroit lyricist Royce Da 5'9".
Royce went on his Instagram account to let his fans know that he's cooking up some heat with the North Carolina rhymer. In one photo, which appears hazy, Cole is in the lab working on his laptop. The caption simply reads, "Cole." We also noticed he's rocking a "4 Your Eyes Only" hoodie.
In another hazy picture below, Royce and J. Cole are posing together with the caption reading, "Magical Moments."
There's no word on what came out of their studio session, but it looks like Royce was in musical heaven. We can't wait to hear what they created. Given these two rappers track records, the song will definitely be on fire lyrically.
Meanwhile, Royce Da 5'9″ has new mixtape out called The Bar Exam 4, which is hosted by DJ Green Lantern, and features Westside Gunn, Conway, Nick Grant and Slaughterhouse members. Speaking of which, Royce teamed up with his rap collective on the banger, "Chopping Block."