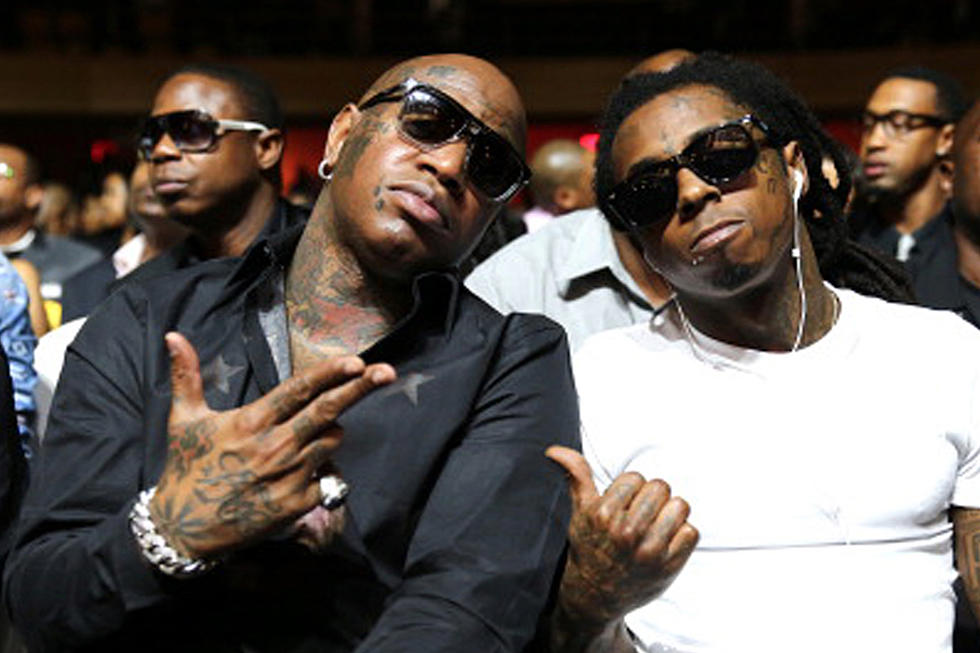 Lil Wayne and Birdman Reunite and Hug It Out at Club Liv in Miami [VIDEO]
Neilson Barnard, Getty Images
It looks like we might see an end to the ongoing rap fued between Lil Wayne and Birdman. A new video has surfaced of the two rap moguls hugging it out in Miami over the weekend.
In the clip above, Weezy and Birdman are standing together under the glow of red lights at Club Liv in Miami. It then that we see Birdman hug Wayne and say a few words to him. The Young Money leader appears to be nodding his head as if he understood what Birdman was saying.
As you may know, Wayne is suing Birdman and Cash Money Records for $51 million. Last year, Wayne filed an amended petition to his legal case claiming that Birdman, Cash Money and Universal Music Group conspired to withhold profits he should've received from Young Money artists Nicki Minaj and Drake.
Because of his legal situation, Tunechi has been unable to release his oft-delayed album Tha Carter V. Although Weezy and Baby may be close to settling their legal beef, they still have  plenty of legal stuff that has to be sorted out.
"It's on the shelf, just ready to drop. I ain't gotta do that," he said in a radio interview. "I move on and keep it moving and give them what I'm doing right now. Carter V is ready to be listened to. It's just gotta be listened to the right way and like I said, I'm not gonna give it to them wrong."
Check out Lil Wayne and Birdman's reunion above.
13 Comeback Rap Albums That Saved Careers