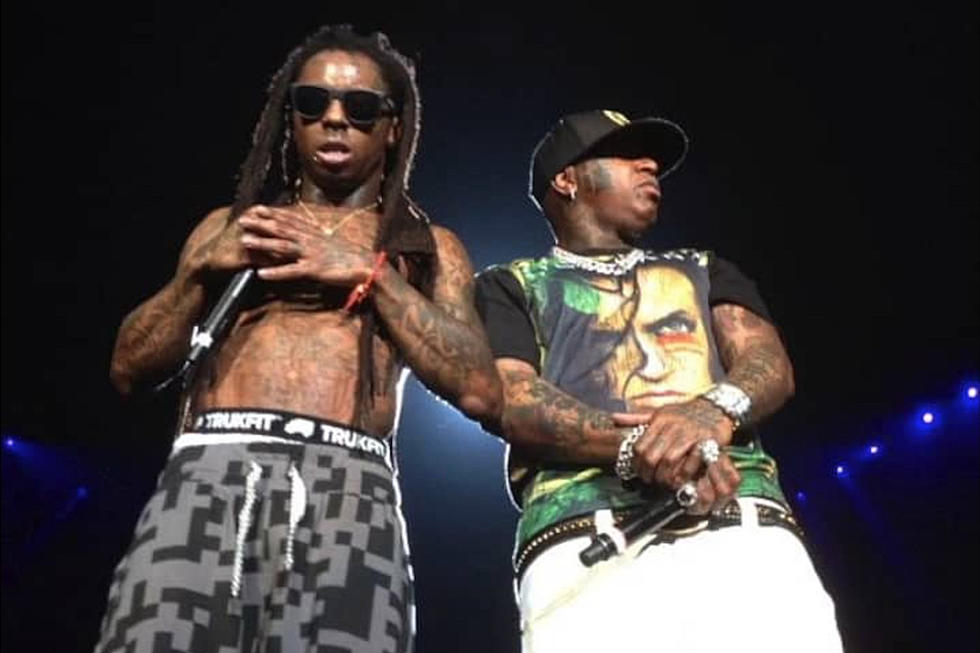 Birdman Forced by Judge to Show Cash Money's Receipts in Lil Wayne Lawsuit
Vimeo
According to TMZ, a judge is forcing Birdman to open his books to account for the all of the money that Lil Wayne says he never received in his ongoing $51 million lawsuit against Cash Money.
Wayne previously asked Baby to show his financial records in order to account for the $70 million they were supposed to split when the label received a $100 million advance from Universal. Birdman's lawyers claim they already offered up 20,000 pages of legal documents to Wayne's legal team, but Wayne's lawyers say the documents offered don't show how the finances were handled, and they need more relevant information.
However, TMZ reports that Cash Money wasn't keeping proper records for the past two years. But a judge ruled that's no matter—he wants those financial documents to be accounted for and provided to him within 30 days.
This is just the latest news in what has been an ongoing, dramatic battle between Birdman and Weezy. Just last week, it was reported that Wayne was angry at Birdman for letting Tyga off of Young Money (he just signed with Kanye West's G.O.O.D. Music), without consulting him. And earlier this month, Wayne said he refuses to release The Carter V under Cash Money. In addition to the $51 million lawsuit, Wayne is also seeking $8 million in advance money for his shelved endeavor.
It seems as though things between Birdman and Wayne may be inching a little closer to finally being resolved with this latest news.
20 Best Singles of 2016… So Far