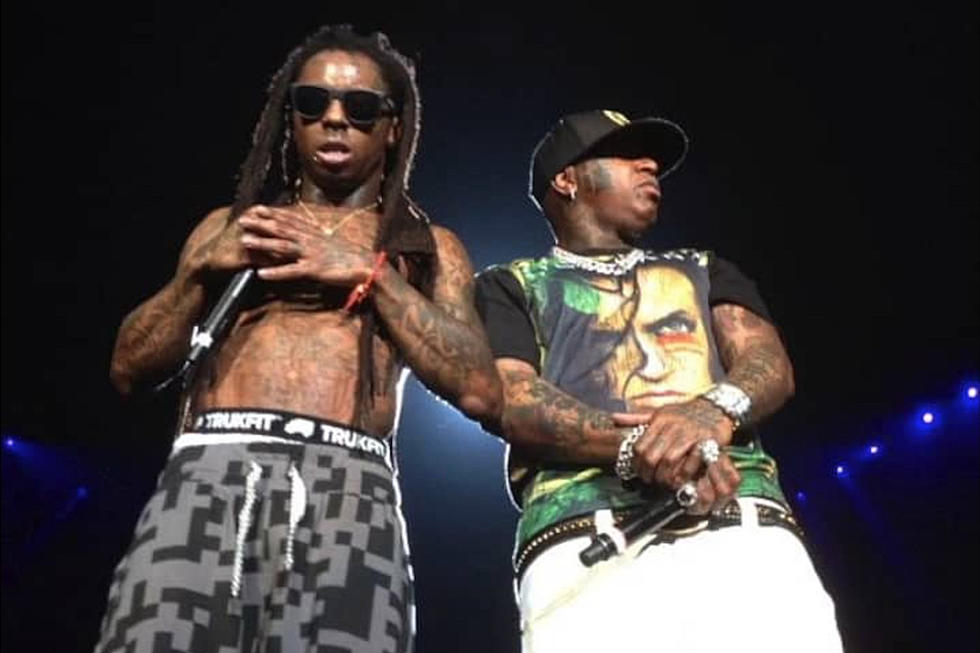 Lil Wayne Accuses Birdman and Universal Music Group of Preventing Him From Getting Money Off Drake
Vimeo
The legal woes between Lil Wayne and Birdman's Cash Money Records continue. On Wednesday (July 5), Wayne filed an amended petition in a New Orleans court which includes the label's co-owners Bryan "Birdman" Williams and Ronald "Slim" Williams, as well as Universal Music Group.
Wayne claims that Birdman and Universal Music Group conspired to withhold profits he should've received from Young Money artists Nicki Minaj and Drake. According to reports, that's the real issue for Wayne who says money has been withheld from Drake's solo recordings. Reportedly, Wayne's agreement granted him partial ownership as well as a portion of the money made off any artist signed to his Young Money imprint, which was founded in 2003. Young Money is distributed through Cash Money Records/Universal Music Group.
"Despite Universal being aware of Cash Money's obligations to pay royalties and profits to Plaintiffs, and Cash Money's failure to do so, Universal made a series of huge cash advances to Cash Money which Universal contended were nonetheless collateralized by, and recoupable by Universal against, the future revenues on Drake and other artist records and albums delivered by Cash Money," the amended petition states, via Complex. "Universal knew that Cash Money would not reserve from such advances sufficient funds to meet its obligations to Plaintiffs, pay to Plaintiffs earnings on the records co-owned by them, or to pay or account to other artists or vendors."
Wayne is also seeking the right to release his long withheld Tha Carter V album any way he chooses.
2017 Summer Festival Guide