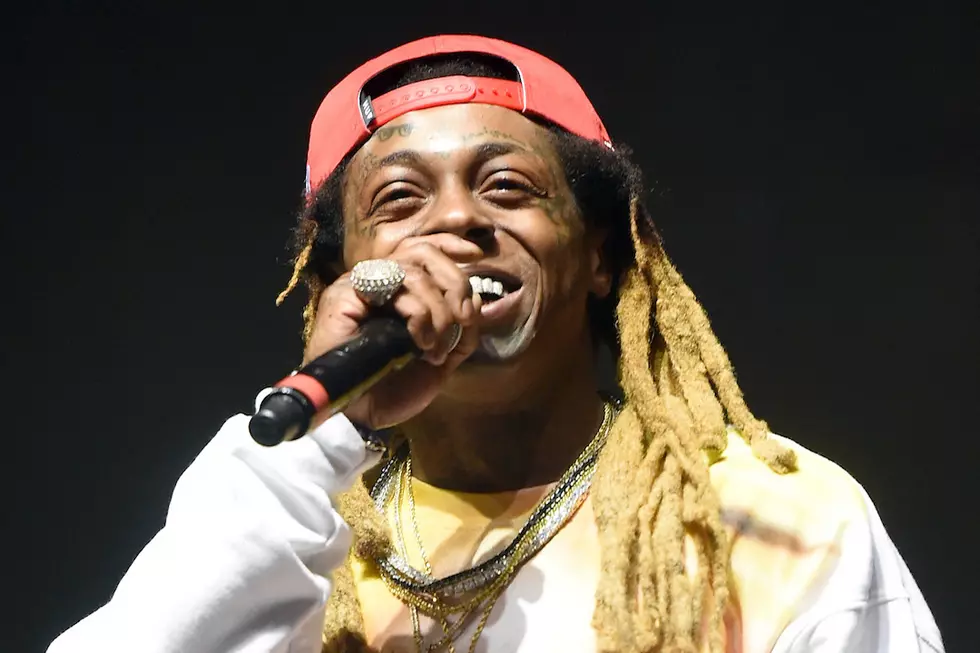 Lil Wayne Says 'Carter V' Is Done and He Can Drop it at Any Time [VIDEO]
Kevin Winter, Getty Images
In an interview with Q93's Wild Wayne, Weezy says Tha Carter V is done and he's going to drop it when the time is right. "I just don't want to put it out the wrong way," he said. "Honestly, I can do what I want at any time."
"The fans deserve it to be right and that's how it's gonna be. I'ma make sure it's right," he continues. "I can drop whatever I want to drop. That's why I keep dropping whatever I want to drop. But I'm not gonna give them Carter V the wrong way."
Wayne adds that while Tha Carter V is on hold, he's been releasing new music. In the end, he's in no rush to release the project.
"It's on the shelf, just ready to drop. I ain't gotta do that," he states. "I move on and keep it moving and give them what I'm doing right now. Carter V is ready to be listened to. It's just gotta be listened to the right way and like I said, I'm not gonna give it to them wrong."
In the meantime, you can watch Lil Wayne in his new music video for "Loyalty" as well as in Ty Dolla $ign's clip for "Love U Better."