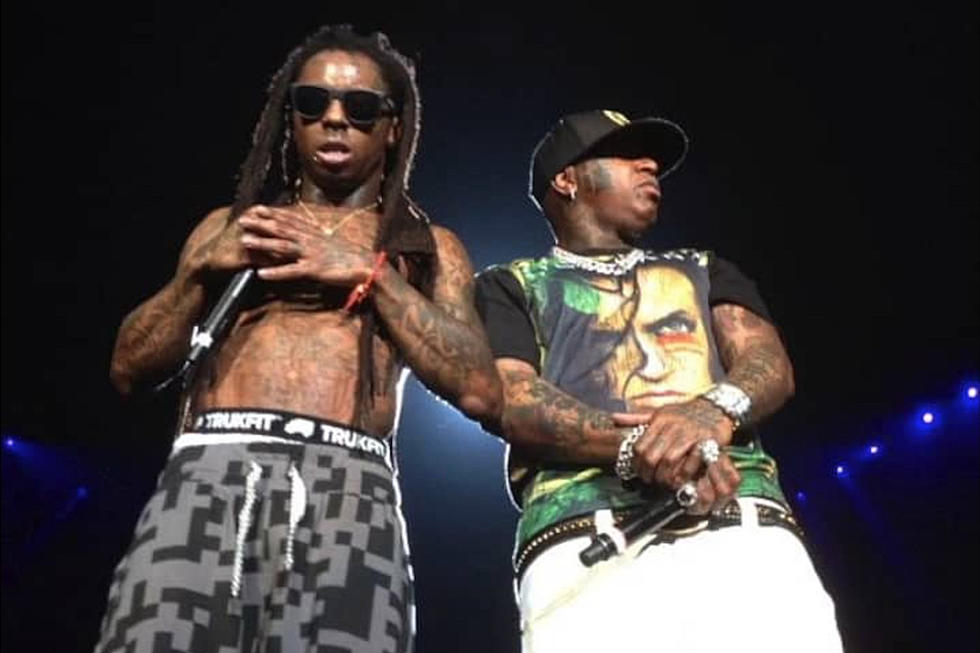 Birdman Publicly Apologizes to Lil Wayne: 'I Knew This Day Was Gonna Come'
Vimeo
The reconciliation between Lil Wayne and Birdman has been a long time coming. Following a years-long public dispute over money the Cash Money CEO owed his "son," Lil Wayne and the subsequent hold up of Wayne's Tha Carter V, it looks like the feud is over once and for all.
Wayne's $51 million lawsuit against Birdman was settled back in June, and since then the two have been on speaking terms, spotted hugging it out in a Miami club a few months back. Now, they've taken their newly mended relationship to another level, as Wayne brought Birdman out at his annual Weezyana Fest this weekend in New Orleans to publicly apologize.
"It feels amazing to be home f**king with my son, I love that n***a to death," Birdman said when he hit the stage. "I don't know what y'all know but I know what the f**k I know and I know how I feel about what I know. I knew this day was gonna come but I ain't know when it was gonna come. But this n***a right here? The best n***a, the realest n***a, the illest n***a. And I wanted to apologize to my n***a worldwide. That n***a put his life in my hands."
Birdman also said their bond is forever. "We're gonna do this sh*t 'til the day we die," he said before Lil Wayne launched into the Big Tymers' "Still Fly."
Hopefully, this latest show of love means Tha Carter V is officially going to see the light of day at some point soon. Weezy teased the album back in July, posting that he had a meeting about its release date, which has been held up since 2014.  The album is expected to be released through Universal Records and will hopefully arrive before the end of 2018.
The Most Underrated Rap Beefs In History