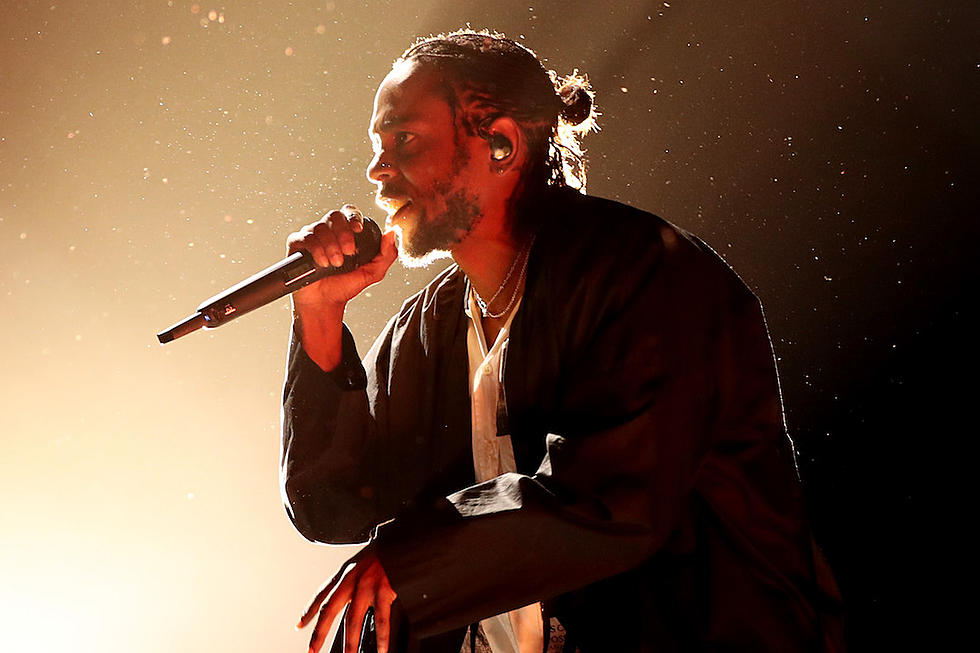 Kendrick Lamar's Reps Say Fans Can Use Cell Phones at His Shows
Christopher Polk, Getty Images
In a story published by the Guardian, the TDE rapper is implementing the cell phone ban because he wants to protect his brand "and ensure the appetite for tickets remain high." Additionally, Lamar also wants fans to watch his performance instead of talking selfies or recording his show.
Billboard got in contact with Kung Fu Kenny's representatives and they said that the story "isn't true" and that fans can continue to use their phones during Lamar's concerts.
Several artists have implanted a "No Phone-Zone" at their concerts, most notably rocker Jack White and veteran funnyman Dave Chappelle.
At Chappelle's shows, attendees must put their phones in smartphone-locking pouches created by Yondr. If a concertgoer needs to make a phone call, they have to leave their seat and head to a designated station in the lobby, where the pouch can be magically unlocked.
Last week, Lamar kicked off the European leg of his "Damn" Tour in Dublin last week. The trek stretches throughout February and wraps up on March 5 in Berlin, Germany.
50 Greatest West Coast Hip-Hop Artists of All Time