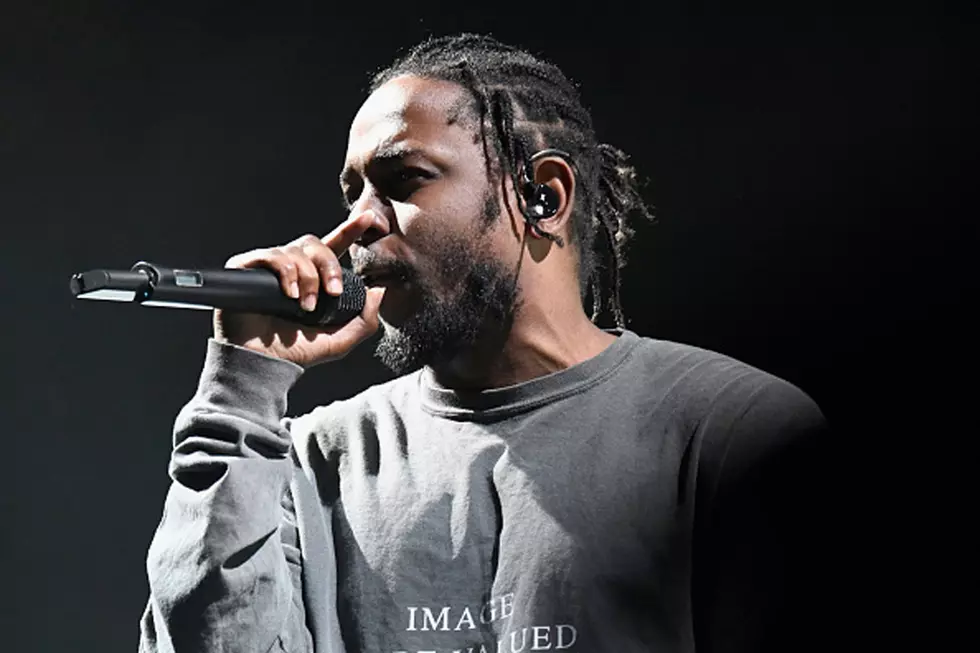 Kendrick Lamar's 'DAMN.' Spikes 263% in Sales After Pulitzer Win
Frazer Harrison, Getty Images
Kendrick Lamar saw a big sales boost following his Pulitzer win. His latest album, DAMN., for which he won the coveted prize, increased in sales by 236 percent.
Billboard reports the set sold 11,000 copies in the week ending April 19, according to Nielsen Music, up from 1,000 the week prior. Since its April 2017 release, the album has sold 1.1 million records.
Kendrick's DAMN. became the first rap album ever to win a Pulitzer, a stunning win that not only was a career-defining moment for Kendrick and huge boost for hip-hop, but also showcased just how out of touch the Grammys really are since music's "biggest night" failed to honor the project with Album of the Year. Kendrick was the first non-classical or jazz musician to win the Pulitzer since its inception in 1943.
Kendrick is also up for several Billboard Awards this year. We'll have to wait until next month to see how many he takes home. In the meantime, you can catch him out on tour with the rest of his TDE labelmates (except for Isaiah Rashad) on the Championship Tour. The 29-city tour kicks off in early May in Vancouver.