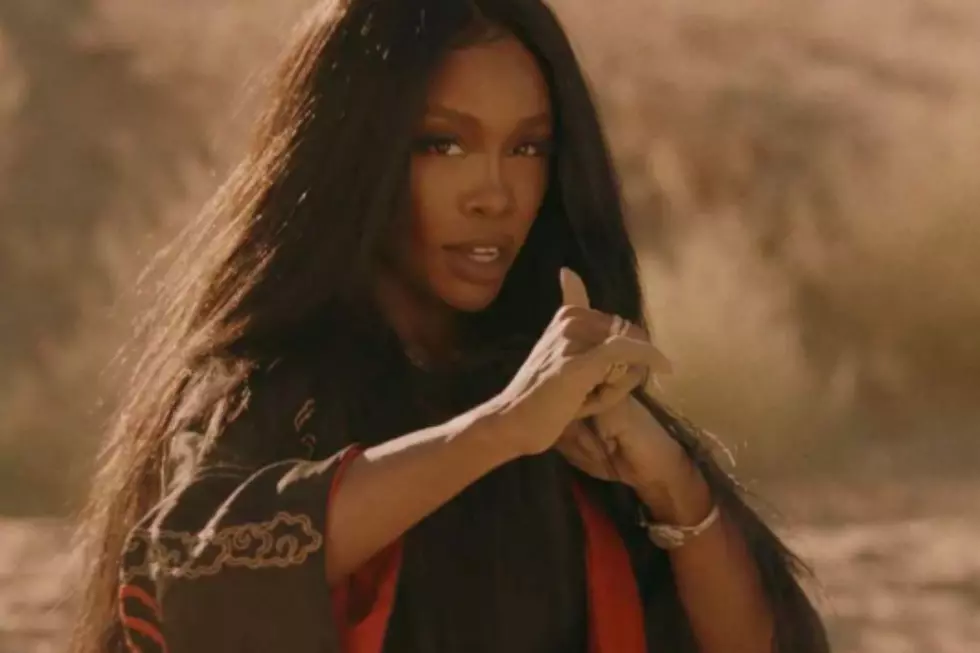 Watch SZA and Kendrick Lamar Fight Like Ninjas in the New Video for 'Doves In the Wind'
Spotify
SZA's debut album, CTRL, was one of the most widely celebrated releases of 2017, and now the singer returns with another video from the acclaimed album, "Doves In The Wind" featuring labelmate, Kendrick Lamar.
This song wasn't really a favorite from the album, despite the all-star collaboration, but the video takes the song to new heights. Basically, it's Kung Fu Kenny chilling (and sometimes levitating cross-legged) in the desert waiting for Solana to arrive so that he can check out her ninja skills. She's badass, beating up two fighters in just a few seconds, and Kenny is appropriately impressed.
The video, directed by Nabil, even has the old school kung fu flick voiceover action happening throughout it. It's all super cool and also a little bit weird—basically everything we've come to expect from a TDE drop.
Next up, SZA and Kendrick will both be on TDE's Championship Tour, which kicks off in May. You can check out the video for "Doves In The Wind" exclusively over at Spotify here.
50 Greatest Female R&B Artists of the 90s