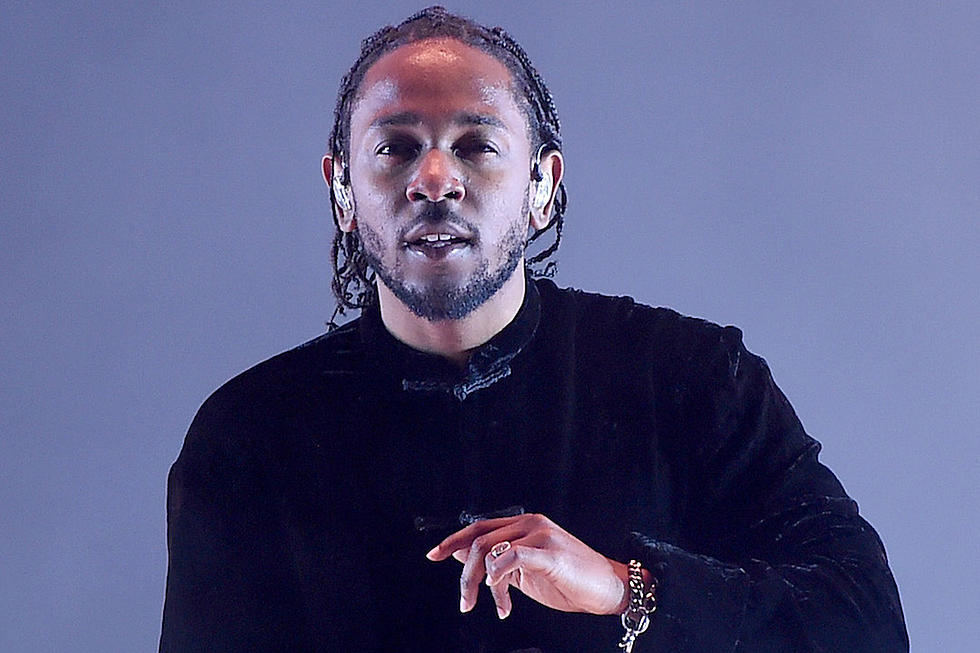 Kendrick Lamar Breaks Drake and J.Cole's On-Demand Streaming Songs Chart Record
Kevin Winter, Getty Images
Kendrick Lamar has been the reigning king on the Billboard 200 and Hot 100 charts, but he recently just took over On-Demand Streaming Songs chart as well.
Songs from Lamar's latest album Damn., are holding down the top nine spots on Billboard's On-Demand Streaming Songs chart. The single, "Humble" is leading the pack and has been number one for three straight weeks. It's followed by "DNA.," "Element.," "Loyalty.," "Love.," "Yah.," "Feel.," "XXX.," and "Pride."
By earning the top nine on the chart, Lamar is the first artist to have nine concurrent songs in the top 10. He is the only artist to have Nos.1-9 simultaneously. Before Lamar broke the record with nine, Drake held the title with eight songs and he did it twice (on April 8, 2017, and May 21, 2016), while J. Cole did it once (Dec. 31, 2016)..
Basically, Kendrick is having a great year with a critically-acclaimed and mainstream approved album— a huge feat for any artist.
See 100 Hip-Hop Facts That Will Blow Your Mind