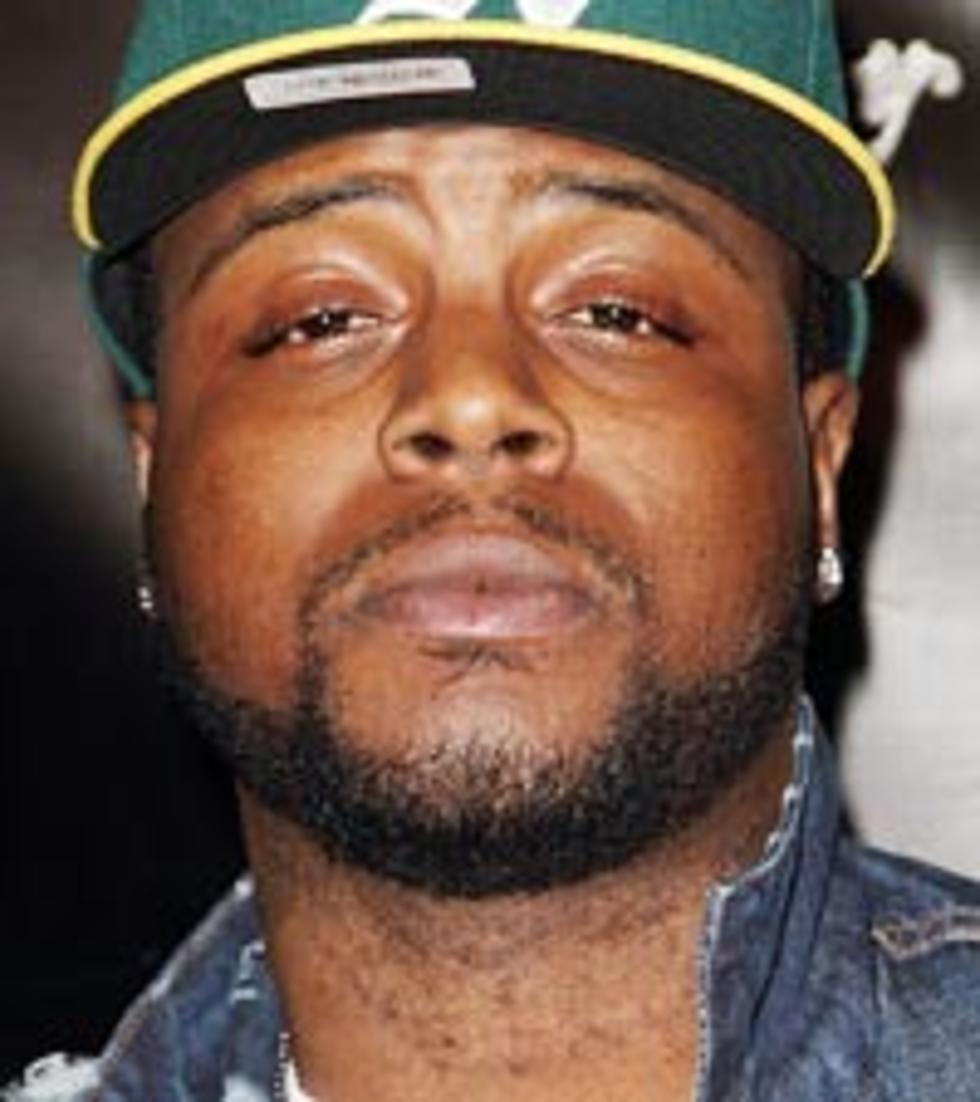 Jae Millz Says Debut Album Influenced by Seizures
Alexander Tamargo, Getty Images
Young Money rapper Jae Millz recently discussed the new title of his long-awaited debut, 'Nothing Is Promised,' with BBC Radio 1 radio personality Tim Westwood last week, revealing that the change stems from a near-death experience he had last year.
The Washington Heights, N.Y. rapper, who made his name on the battle circuit a decade ago, and has toured the major label circuit since signing with Warner in 2003, explained to the animated British radio host that his debut's new direction came after seizures, which drastically changed his outlook on life.
"The title come from having two seizures in the previous years, I had them in my sleep," he told Westwood. "It's like you wake up and you don't know what happened. I had them from stress or low blood sugar and pressure ... One time, I had it in, when I was young I was staying with my mom at that time ... Then it happened like a year ago, I was living with my lady at that time, she woke me up, like 'Yo, you need to go to the hospital,' and I remember nothing."
The beleaguered MC, who was recently dissed by Freddie Gibbs and Wiz Khalifa, went on to say that the seizure made him scrap his 'Back to the Future' album concept, which he had been working on for years, in favor of 'Nothing Is Promised.'
"I just figure that it's bigger than the whole 'Back to the Future' concept and battles and music," he explained. "Nothing is promised. I feel like I might possibly have another seizure and I might not make it through, knock on wood. So I'mma get everything out on this album, 'Nothing Is Promised.'"
'Nothing Is Promised' has yet to receive a release date.
if(typeof AOLVP_cfg==='undefined')AOLVP_cfg=[];AOLVP_cfg.push({id:'AOLVP_74965056001','codever':0.1,'autoload':false,'autoplay':false,'displaymnads':true,'playerid':'89761511001','videoid':'74965056001','width':476,'height':357,'playertype':'inline','stillurl':'dynamic','videolink':'#','videotitle':'dynamic','videodesc':''});