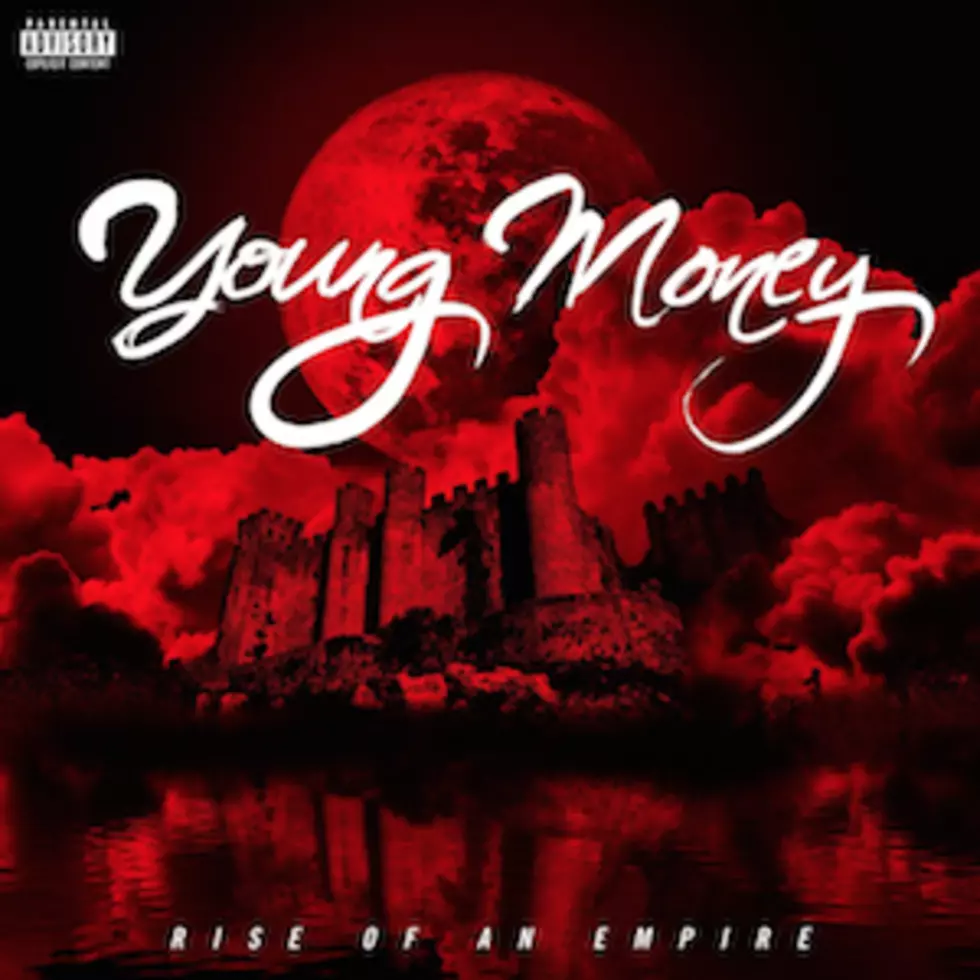 Young Money's 'Rise of an Empire' Is Available for Streaming
YMCMB
In sort of a weird move, Young Money has made their compilation album 'Rise of an Empire' available for streaming online despite being in stores since Tuesday (March 11). Not that we are complaining.

You can listen to YMCMB's 15-song album in its entirety on Spotify.
The group have already dropped a few tracks from the  project. Among them are Queen Barbz's braggadocios hit 'Lookin' A— N—-' and Weezy's just released solo track 'Moment.' There's also the party-starters 'Trophies' by Drake and 'We Alright' featuring Euro, Birdman and Wayne.
Speaking of Weezy, the YM leader was spotted in an odd family photo for the 'Senile' video. Crazy indeed.
"We are in a great space. I think the whole team collectively just feels so together right now," said Minaj about the album. "We all kinda just wanna win. We just workin', no bad blood, no bad vibes at all."
If you like what you hear, 'Rise of an Empire' is available for purchase on iTunes right now.
Young Money: Rise of an Empire Tracklisting:
1. 'We Alright' — Euro, Birdman, and Lil Wayne
2. 'Trophies' — Drake
3. 'Bang' — Lil Twist, Euro, and Cory Gunz
4. 'Senile' — Tyga, Nicki Minaj, and Lil Wayne
5. 'Induction Speech' — Euro
6. 'One Time' — Lil Twist, Tyga, and YG
7. 'Hittin Like' — Shanell and Chanel West Coast
8. 'Lookin' A–' — Nicki Minaj
9. 'Fresher Than Ever' — Gudda Gudda, Jae Millz, Flow, Mack Maine, and Birdman
10. 'Back It Up' — Lil Twist and Tyga
11. 'Moment' — Lil Wayne
12. 'You Already Know' — PJ Morton, Mack Maine, Gudda Gudda, and Jae Millz
13. 'Catch Me at the Light' — Shanell and Yo Gotti
14. 'Video Model' — Christina Milian and Lil Wayne
15. 'Good Day' — Tyga, Meek Mill, and Lil Wayne