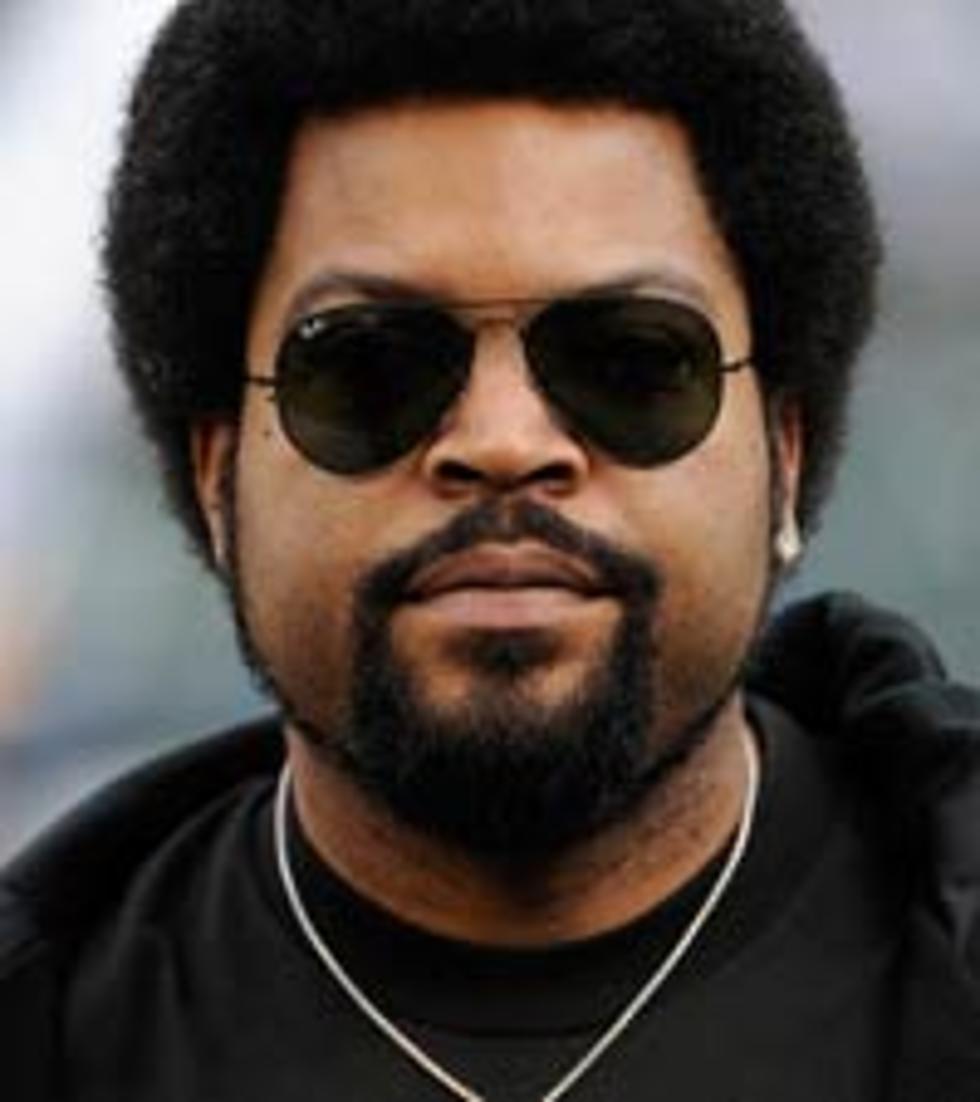 Ice Cube's 'Good Day' Determined by Blogger Donovan Strain
Thearon W. Henderson, Getty Images
On his classic 1993 single 'It Was a Good Day,' Ice Cube describes a near-perfect 24-hour period. After a delicious breakfast, he wins at dice and dominoes, schools his buddies on the b-ball court, gets with a girl he's been sweating since high school and best of all, he doesn't have to use his AK. There's just one problem: He doesn't tell us when this glorious day took place.
Now, thanks to skateboarder and Tumblr user Donovan Strain, we know. Ice Cube's "good day" occurred on Jan. 20, 1992, and on his Murk Avenue blog, Strain outlines the math that led to this important discovery.
Using the kind of close-reading techniques generally employed by bible scholars trying to date ancient events, Strain starts by explaining that the day in must have come between Aug. 6, 1988 -- the date MTV premiered 'Yo! MTV Raps,' a show referenced in the lyrics -- and Feb. 23, 1993, when Cube dropped 'It Was a Good Day.'
As it turns out, the key piece of textual evidence comes with the line, "The Lakers beat the Supersonics." Cube's hometown ballers bested the Seattle club on 12 occasions within the relevant time frame, but since the rapper also tells us it was a clear day with "no smog," weather archives narrow things down to four possible dates.
The deal-breaking clue: Cube says he gets a beep from Kim, a girl whose sexual prowess he greatly admires. Since pagers weren't available until the 1990s, two of the four possible dates -- Nov. 30, 1988 and April 4, 1989 -- are out.
Cube was busy filming 'Boyz in the Hood' on Jan. 18, 1991, so that means the "good day" must have been Jan. 20, 1992. Be sure to mark it on your calendar and celebrate each year with breakfast feasts (no hog, of course), casual sex and copious weed, booze and Fat Burger consumption.
Of course, it's possible Cube just made the whole thing up.
Watch Ice Cube's 'It Was a Good Day' Video
Watch 'Fox News' Bernie Goldberg Mistakes Ice Cube for Ice T'