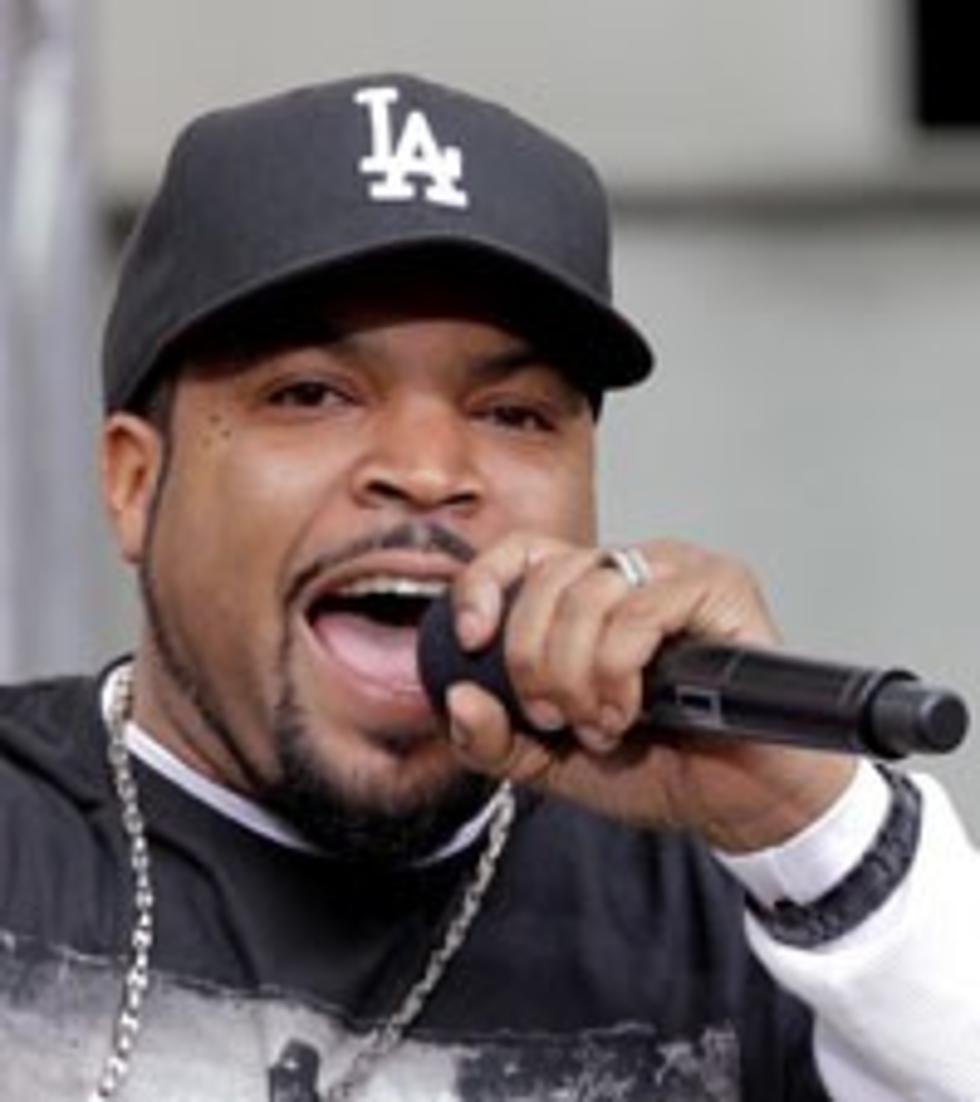 Ice Cube Falls in Love with Hip-Hop on VH1 'Behind the Music'
Getty Images
Launching this year's season with an intimate portrait of Missy Elliot, VH1's 'Behind the Music' returns tonight (July 6) for its second episode, focusing on the three-decade-spanning career of West Coast rap legend Ice Cube.
The episode, which airs tonight at 10PM, follows Cube, born O'Shea Jackson, from his childhood in South Central, Los Angeles and early rap career as a founding member of NWA, to his current role as the star of family films like 'Are We There Yet?'
In the music doc, which also features guest commentary by Snoop Dogg, NWA member DJ Yella and actress Nia Long, Cube discusses his family life, the rap aspirations of his children and his love for hip-hop culture and Sugarhill Gang, which he discovered via a DJ Uncle.
"I discovered hip-hop at 10 years old, since 1979. My uncle Jerry was taking me to the dentist. He used to be a DJ and would throw parties, DJing. He had a lot of records and he had this big radio about this big in the backseat. He was into Con Funk Shun and Earth, Wind & Fire and Ohio Players and stuff like that. But this one song came on, which was 'Rapper's Delight,' and it mesmerized me," Cube explains in a preview. "From then on, I had a thirst for the music. I could see anything hip-hop. Back then, it wasn't everywhere. You had to find specials on breakdancing and anything on hip-hop, you damn near had to have a treasure map to find it. I was looking. I used to look in TV Guide for anything that had everything that had to do with graffiti, breakdancing, rapping, scratching -- anything that had to do with anything being a b-boy."
Watch Ice Cube's 'You Can Do It'
Follow @theboombox on Twitter | Like the BoomBox on Facebook
Download Ice Cube Songs | Buy Ice Cube Albums